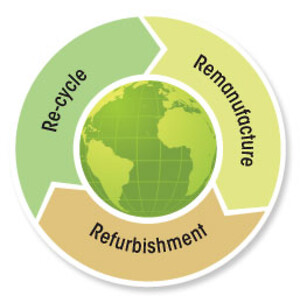 Designers, furniture companies and others interested in sustainability and circular economy are invited to the seminar "Design and innovation in the circular economy" in Copenhagen.
The seminar is a joint Nordic event with participants from Norway, Sweden and Denmark. The common reference points for furniture design in the Nordic countries is an opportunity to inspire and collaborate with companies across the Nordic countries.
On the first day we will hear interesting cases from leading companies who works within the frame of circular economy.
On day 2 we head for Northmodern. Participants can book meetings with potential partners and we will discuss where and how Nordic furniture companies can benefit from a joint effort promoting Nordic design.
See the full programme for details, presenters etc.
The target group is mainly companies in the furniture sector, dealing with innovation and development around brands and products and with an interest for the circular economy.
When: 18th-19th august 2016
Where: Copenhagen
Price: Free
Registration: Please fill in the registration form and send it to Jesper Rasch: jesper@ldcluster.com by Wednesday 10 August 2016. There are limited seats, so registration is on a first come basis.