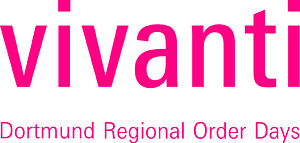 With 21,400 specialist retail outlets North Rhine Westphalia has one of the strongest networks of retailers in the whole of Germany. Participate in this comprehensive offer and invite specialist retailers from the local region as well as nearby foreign countries such as the Netherlands and Belgium to the vivanti.
The latest vivanti in summer 2016 had almost 9,000 visitors and 423 exhibitors from 10 different counties.
Come to Dortmund and present your products and news from the following areas:
· Furnishings and decoration
· Style and design
· Presents and stationery
· Kitchen and gourmet
· Garden and seasonal
· Relaxation and care
· Jewellery and fashion
Register now and secure an earlier booker price discount!
For further information contact our representative in Denmark:
Standesign A/S, Elisabeth Nørgaard, Tlf. 2041 7966, info@leipziger-messe.dk