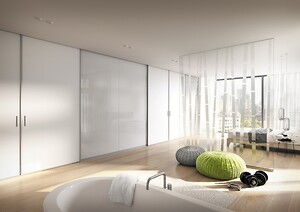 Glass walls allow daylight to travel from room to room and makes your home bright and comfortable.
Walls made of glass and aluminum are bad living conditions for bacteria and can therefore give you a better and healthier indoor climate.
Our elegant and beautiful wall system "SLIM" has extra slim profiles in anodized aluminum.
Glass walls from SILTON are soundproof up to 38 dB.
Everything is customized to fit your specific needs.