Victoria by Henrik Vibskov for H2O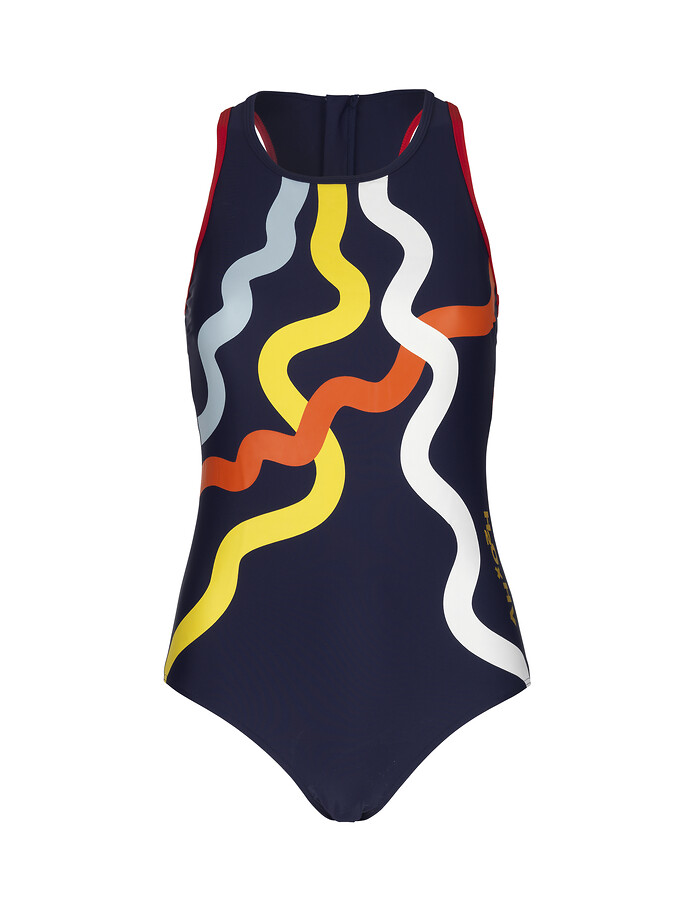 Victoria by Henrik Vibskov for H2O
The Danish sports brand, H2O, launches its latest collaboration with fashion. The melting between functional sportswear and artistic fashion design sees the light of the day with new swimsuits designed by Henrik Vibskov.
As Henrik Vibskov is internationally recognized for his work in both art and design, the new swimwear collection has an expression with quite its own idea. Vibskov's design is inspired by human survival under severe conditions, where fantasies and dreams create a mirage.
Mirage may be taking it a bit too far when explaining the H2O development during the last couple of years. But still, the brand was in a position, where new ventures were needed in order to re-position H2O.
Christian Trads, Head of Innovation at H2O, explains: "At the time of takeover of H2O four years ago, the brand had become rather settled in its somewhat retired position with an older clientele. However, normcore and the athleisure trend opened the possibility for H2O to create a new and attractive position. It lent a basis, where mutual attraction and interest between fashion and sportswear could produce something new on the basis of what was familiar. Athleisure spiraled sportswear into a central position in the world of fashion, and on that platform we were able to establish collabs for our iconic products to be redesigned in the hands of some of the very best fashion designers in the Nordic countries."
The artistic fashion design collaboration with Henrik Vibskov is the second from H2O. In 2014 the fashion designer Stine Goya redesigned the H2O sandals – in gold. The mixture of rubber and gold stirred the interest of many, and was a product that pawed the way for H2O into the pages of the international fashion magazines – and shops. Besides, H20 have collaborations with the designers Anne Sofie Madsen and Mark Kenly Domino Tan launching later this year.