Apple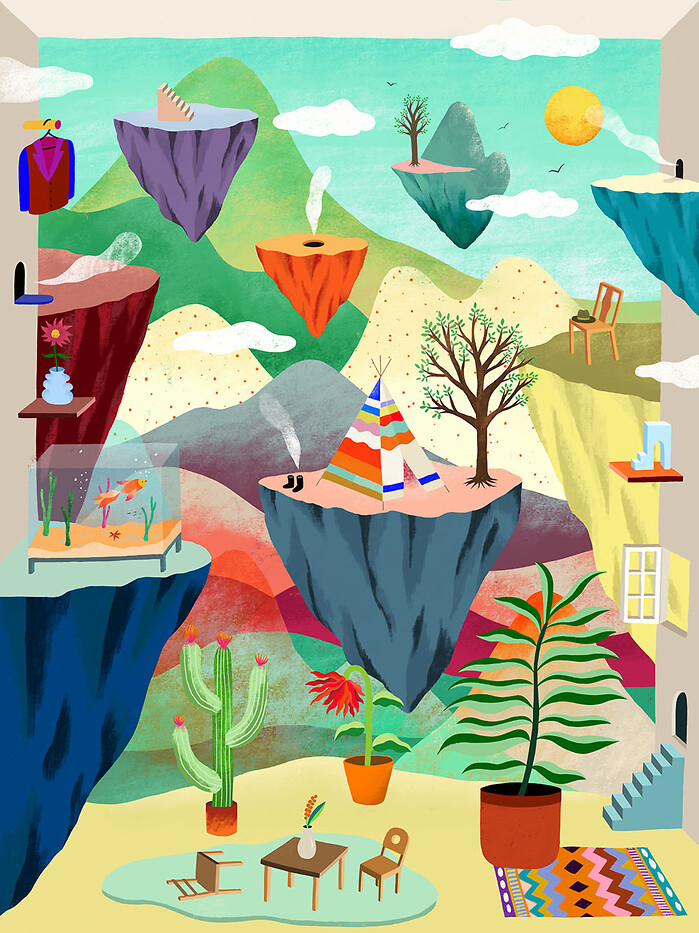 Birds by Hvass&Hannibal for Apple
Apple
The Danish designers Nan Na Hvass and Sofie Hannibal have designed for a number of high-ranking clients and companies already. But still, when the world's strongest brand, Apple, selects Hvass&Hannibal's colourful illustrations to be displayed in their stores worldwide in the launch of their new products Apple Pencil and iPad Pro – it's big news.
Nordic Design News has asked the design-duo about their position in Nordic design, and Nordic design as an offset for the international collaborations.
Sofie Hannibal reflects: "The Nordic design traditions are most often perceived as simplistic, streamlined, and pale. And our illustrations are quite the opposite. But part of Danish design tradition also relates to playing and finding one's own way. In fact, we often hear people describing our design as playful. So if Nordic equals playful, well then … "
Nan Na Hvass continues: "There also is a playful aspect of Danish folklore that we relate to a lot, and that we feel is very embodied in the old amusement park Tivoli in Copenhagen, where we both went a lot as kids. It is a place that has inspired us since childhood - especially the older buildings and decorations. Our previous collab partners may have been attracted particularly to our usage of bold colours. But it really is hard to say really, and we are just very, very pleased - and honoured - to have worked with such established brands." The established brands count among others Microsoft, Ralph Lauren and Sony.
To the final question of Hvass&Hannibal's future plans, we get a perfect cliff hanger: "Right now, we are concentrating on a few, still secret, projects. We are very sorry we cannot disclose, but find out soon on our website." And so we will.
Photos from Apple.com