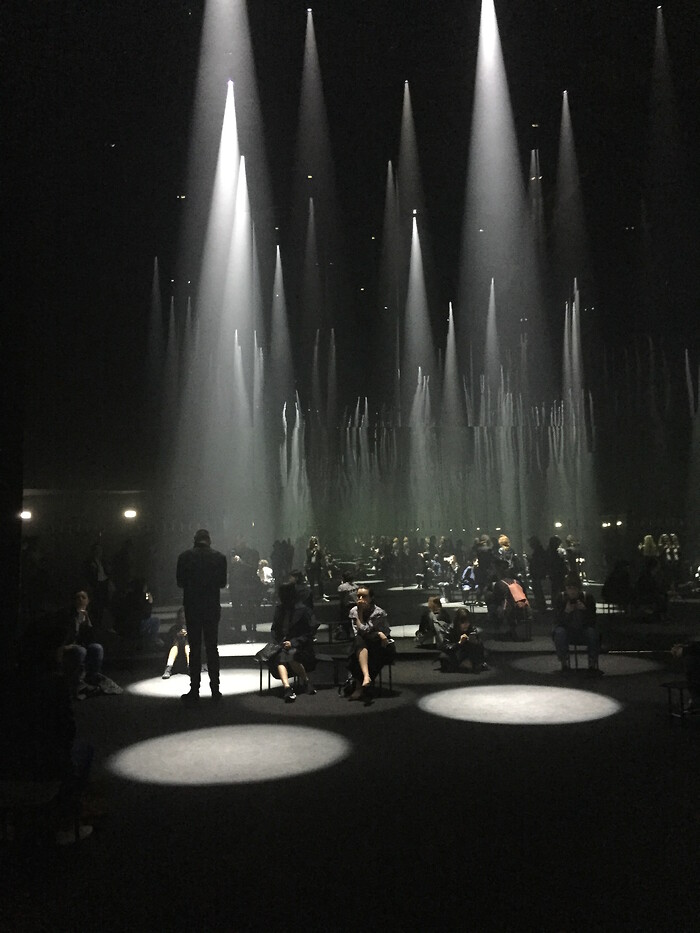 The Japanese architect Sou Fujimoto created an installation for the Swedish fashion brand COS at Salone del Mobile 2016. When rushing to the San Barbila district in Milan on the fifth day of design experiences, it was easy to imagine it to be just-another-exhibition. The last in a long, long row. It turned out to be quite the opposite.
In the pitch dark room, a mixture of sound, fragrance, soft black surfaces, mirrors and spot lights created the multi-sensorial experience of – something. It took a while to take the tranquillity in. To realize that the treasure hunt was over, and this would only reveal itself with detachment from the pulse of Milan.
The room was crowded, but it was still calm and almost solemn. The interactive lights transformed the room to sequence of changing moments. And that was the point. In Sou Fujimoto words: "We used the lights to symbolise just one moment, it happens now, and then it is gone. Without anything left."
Regarding the cooperation with COS he adds: "The COS project is the most pure realisation of the forest concept. We share the concept of simplicity, clean, simple and based on the really fundamental something."
The installation truly invited to a moment of reflection and maybe even meditation. A nice break, before heading for the next call to the gate.
The installation can be watched at
http://
COS X Sou Fujimoto