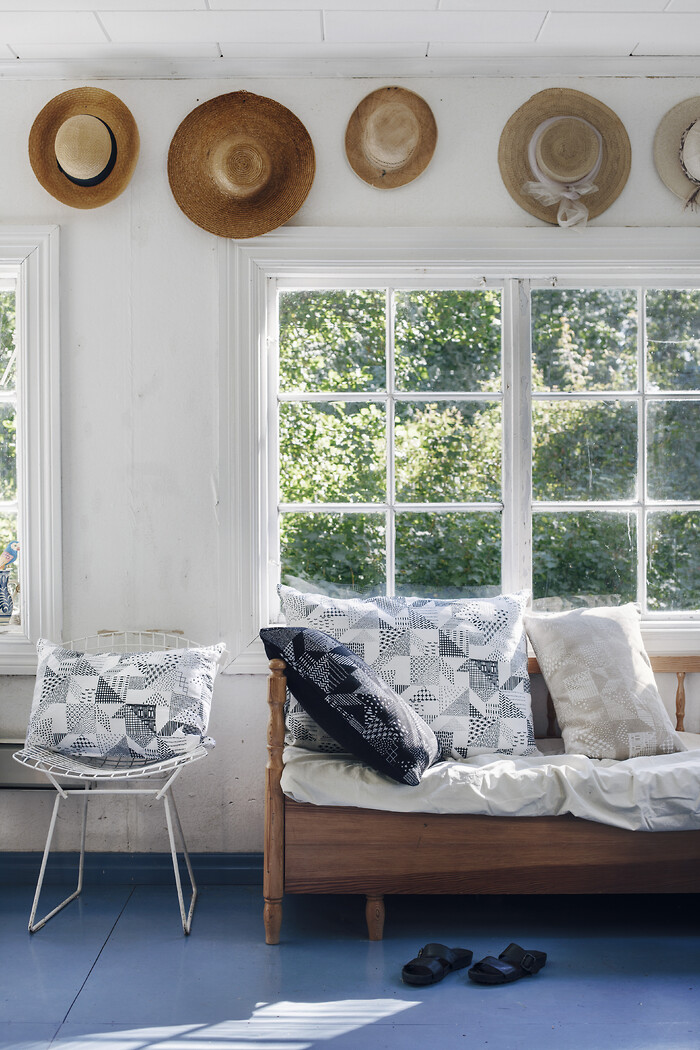 Some companies may struggle to find the resources for adopting sustainable measures and changing the way they do business. Other companies have simply initiated their business on a sustainable basis. This is the case for the Finnish design company Saana ja Olli. The two designers, Saana Sipilä and Olli Sallinen, started their business in 2008, while they were still design students, as they realized there were no printed eco-textiles on the market. Since their graduation in 2011, they have concentrated on the development of their brand, which is now sold in 12 countries.
Saana reflects on their offset: "Our aim in the beginning was simply to design products that we would like to use, so it has been great to find out there are so many different people out there, who share and like our vision. Some customers are really into European 100% hemp fabric as a material, some enjoy our aesthetic style, while others prefer the transparent and local manufacturing. We live in Turku, an old coastal city of only 180,000 people. We have numerous great parks and uninhabited nature within a cycling distance. Growing up and living at the coast of the Baltic Sea got us interested in environmental issues early on."
When asked if the sustainable visions are a burden to the small company, Olli shares quite a different perspective: "Since we have a two-person company with no debt, in good progress, we have 100 percent artistic freedom to do whatever we please. We don't see ourselves as a small scale. Sustainability issues have been our passion since early teens, so Saana ja Olli naturally follows the same sustainability guidelines as we do in our everyday lives. We love autonomy, and we are super happy, that we have been able to make a living while maintaining our freedom. We have an interesting future ahead of us. We are heading to Stockholm now, and next week Saana is going to Beirut Design Week. We are working on our annual collection at the moment, and we have several interesting collaborations coming out this year."
The conclusion seems to be that sustainability is not only for large companies. As beauty lies in the eyes of the beholder, so does size. It also seems, that freedom breeds, not only creativity, but also the basis for a steadfast development from small to big in sustainability.