Patrik Rastenberger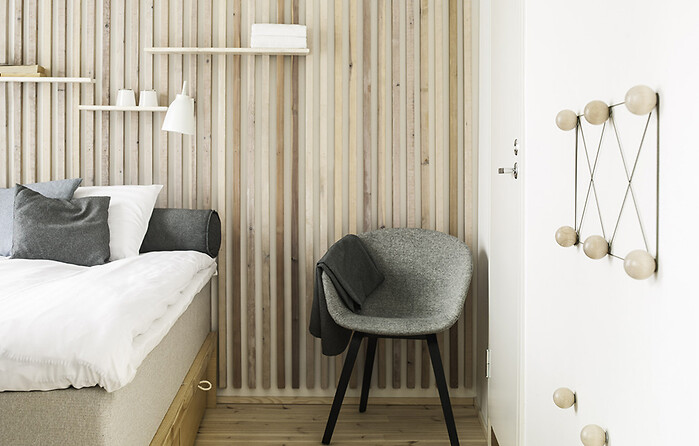 Dream Hostel by Studio Puisto
Patrik Rastenberger
They are increasing in numbers by the season. The upcoming holiday season will offer even more travellers a particular travel experience at poshtels. Poshtel is short for "posh" and "hostel".
The traditional idea of staying at a hostel may bring shared bathrooms, crowded premises and unpleasant smells in mind. Not so with the increasing number of poshtels designed to give their guests a thoroughly designed and pleasant experience. An experience of a place with an individual identity. At a low price.
Obviously it sounds too good to be true, the melting of luxury and hostel, but the Finnish Studio Puisto has designed one of the dreams-come-true. Even though the Dream Hostel in Tampere, Finland, was designed on a limited budget, it is a unique concept with a distinct Nordic atmosphere of wood, light, and simplicity.
The Dream Hostel is designed in a former industrial building, which opened the possibility for constructing the rooms as separate entities within one single, yet open, unit. Besides, The Dream Hostel's open-plan area for socializing also seems to reflect the warm atmosphere with was one of Studio Puisto's ambitions with the design.
Photos: Patrik Rastenberger