Chris Tønnesen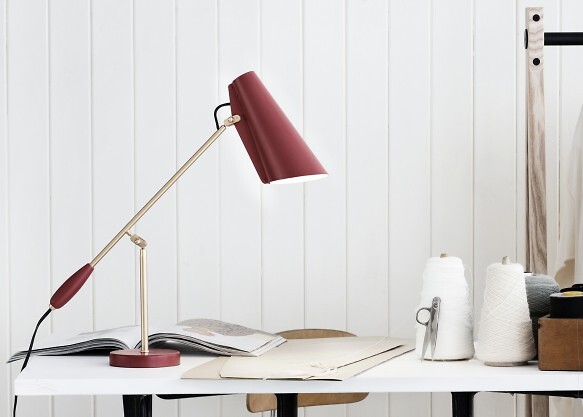 Birdy from Northern Lighting
Chris Tønnesen
It makes sense that a lamp company by the name of Northern Lighting should be guided by the ever-changing character of Nordic light. No matter the season, the Nordic light seems frame the Nordic mood.
Northern Lighting's interpretations of moods are expressed in the numerous lamp designs. Numerous sorts for even more occasions. All part of the tribe of lamps designed within the company's concept of a creative force led by original ideas.
The nature of light
Stine Birkeland, Head of PR and Marketing at Northern Lightning, unfolds the company's multiple relations to light: "For the Nordic countries light is very important. The name Northern Lighting reflects our geographical position, on top of the world. The natural light in our region; the Aurora Borealis lighting up the winter night sky, and the midnight sun creating 24/7 daytime during the summertime season, are unique lighting elements in our habitat. That creates a natural interest in lighting for many of us Northerners. We have a tradition of using lighting objects as mood makers, both in homes, cottages and public environments. At Northern Lightning we want to enrich the availability of contemporary Nordic lighting objects, for making and setting the right mood in an environment."
Lost heritage revived
All these considerations may well have guided Northern Lighting into its re-design and re-launch of Birdy, the lamp series originally designed in 1952 by Birger Dahl.
In commemoration of Birger Dahl, born in 1916, Birdy is now on the market in a new version in a numbered series. Birger Dahl (1916 – 1998) was an award-winning Norwegian designer, and he was considered to be one of the leading Norwegian architects of his time.
Read more:
First collection by new brand Northern revealed
Regardin the decision to re-design and re-launch Birdy, Stine Birkeland explains: "We wanted to bring this beautiful Norwegian classic back. Norwegian post-war history has provided beautiful timeless designs, which for have been lost over time. The design heritage is important, and we felt a responsibility as a Norwegian producer to take care of these classics. We have much to be proud of from this era. The Northern Lighting team share a deep affection for Birdy and its characteristics."
Stine Birkeland rounds off: "We keep a balance between the Northern Lighting DNA and the design of our many different partners of co-operation. We always head at design which creates a good mood with a twist of smart elements, a sense of humor, and a Nordic touch. We like to regard ourselves as a hub for designers."
Marsala, the warm red colour of the new version of Birdy, seems to reflect the more cheerful spectrum of the Nordic moods. The cheerful element will be much appreciated during the seasons, when Nordic light comes primarily from lamps. Northern Lighting will fulfill its promise of being a cheerful - and stylish - mood maker.
Photos: Chris Tønnesen