Photo: David Wedege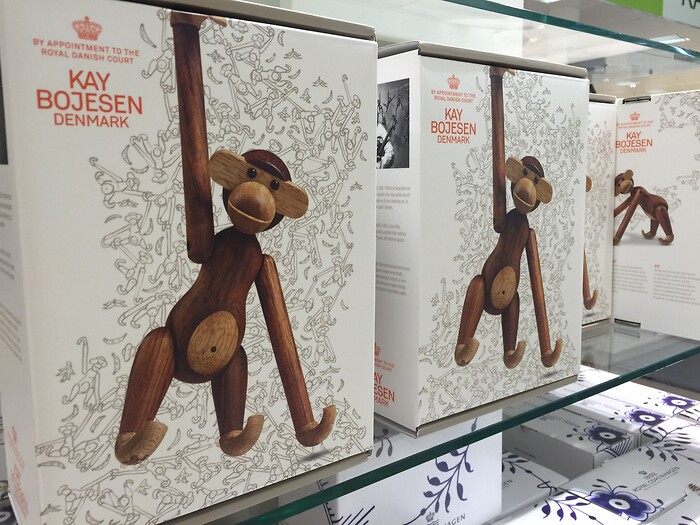 Kay Bojesen's iconic wooden monkey from 1951 is still flying off of the shelves.
Photo: David Wedege
The classic Kay Bojesen-monkey is a hit yet again. Sales have soared to a level tenfold of the numbers in 2008, according to Berlingske Business.
Bojesen's beloved wooden monkey from 1951 is now licensed to Rosendahl Design Group. It is the only of Bojesen's wooden animals that is still made in Denmark. The remaining figurines are now manufactured in Asia.
The manufacturer believes that the consumers are currently gravitating towards products in antural materials.
- My own theory is that the fondness of natural materials is a counterreaction to our times in which everything is being 'appified' on our smartphones, says Henrik Rosendahl, chief executive officer at Rosendahl Design Group, to Berlingske Business.