Photo: Montana
16
Pictures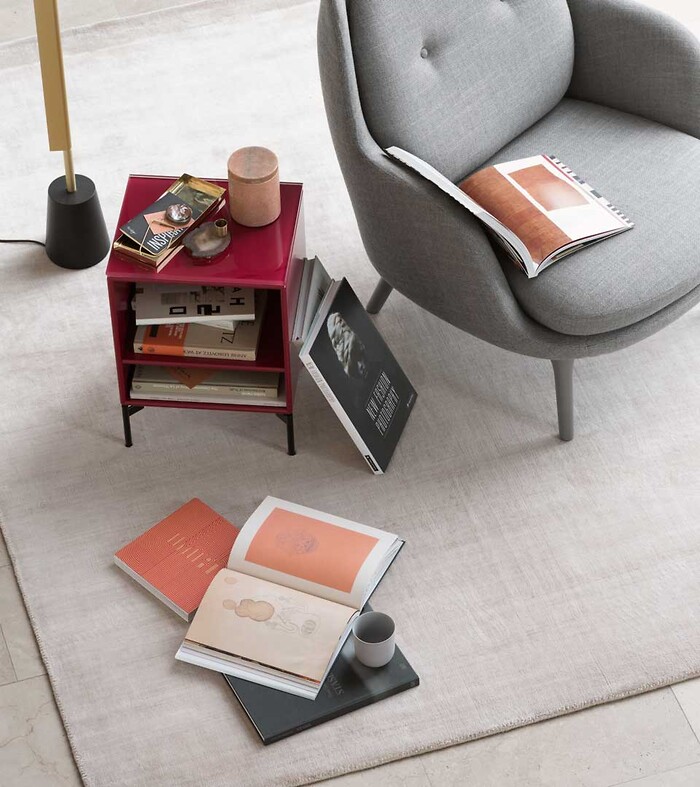 Photo: Montana
Photo: Montana
Photo: Montana
Photo: Montana
Photo: Montana
Photo: Montana
Photo: Montana
Photo: Montana
Photo: Montana
Photo: Montana
Photo: Montana
Photo: Montana
Photo: Montana
Photo: Montana
Photo: Montana
Stay is a small open module with a glass top. On legs or wheels, Stay is the perfect little end table, and when hung on the wall it also makes for a great nightstand.
Photo: Montana
Montana Collection is giving birth to a new addition to the ready-made line of furniture - or, rather, 16 additions.
This new generation of furniture brings the tally up to 30 pieces, and the first as well as the second generation is built on Montana's familiar system, but the Collection-segment consists of simple solutions for ready-made furniture.
All of the new models are available in 42 different colours.
Read more:
Panton Wire limited edition gold
The Montana system is made up of 36 modules in four depths and 42 colours, all of which can be combined in endless ways to create personal storage-solutions.
Montana Collection is based on this very system, and the finished furniture have an easily recognizable function and indicative names. This allows for the consumer to build on and add extra modules to the ready-made Montana Collection line.