Photo: Laurids Hovgaard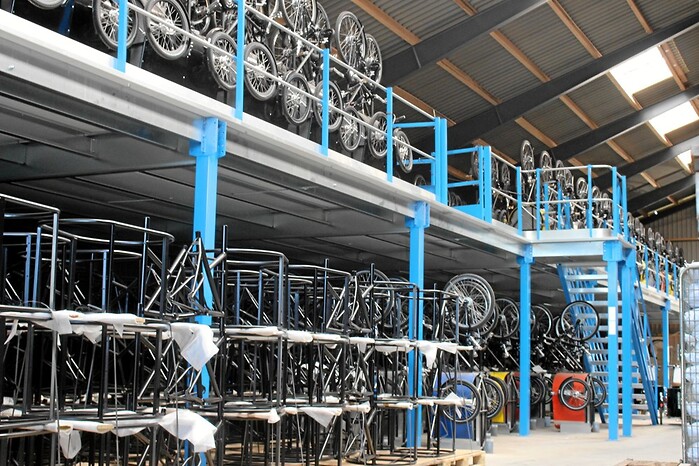 At Nihola in Denmark, the box bikes are ready to be sent out to shops in 34 different countries all over the world.
Photo: Laurids Hovgaard
The box bike was introduced in England in the 1870's, where it was used by bakers, grocers and other traders delivering goods to customers in urban areas such as London.
While it is unclear who made the first box bike, the two-wheeled transport bike Long John was invented on the Danish island of Funen. Long John was invented by the bike-manufacturer SCO, and was presented for the first time at the Wembley World Fair & Exhibition in 1924.
But as soon as the cars began to take over the streets, box bikes faded away from the cityscape.
Hippies took over
In the 1970's, it was the hippies that brought the box bike back on the streets. With the founding of Freetown Christiania in 1971, the need for alternative modes of transport arose in the car-free borough. This prompted blacksmith and christianite Lars Engstrøm to build a special three-wheeled box bike for his wife, Annie. Soon, orders starting rolling in, and the classic Christiania bike was born.
Today Christiania Bikes, as they are now called, are assembled on the Danish isle of Bornholm. The danes have received the bike so well that Christiania Bikes were rewarded The Classic Prise at Danish Design Awards in 2011.
Congestion in the cities and the demand for sustainable transportation has given the box bike a revival. Not just in Copenhagen and Amsterdam, which are tradionally known as bike-cities, but all over the globe.
This article was brought to you in collaboration with Jern- og Maskinindustrien.
Read our new magazine about world-class Danish design:
Dansk Verdensklasse