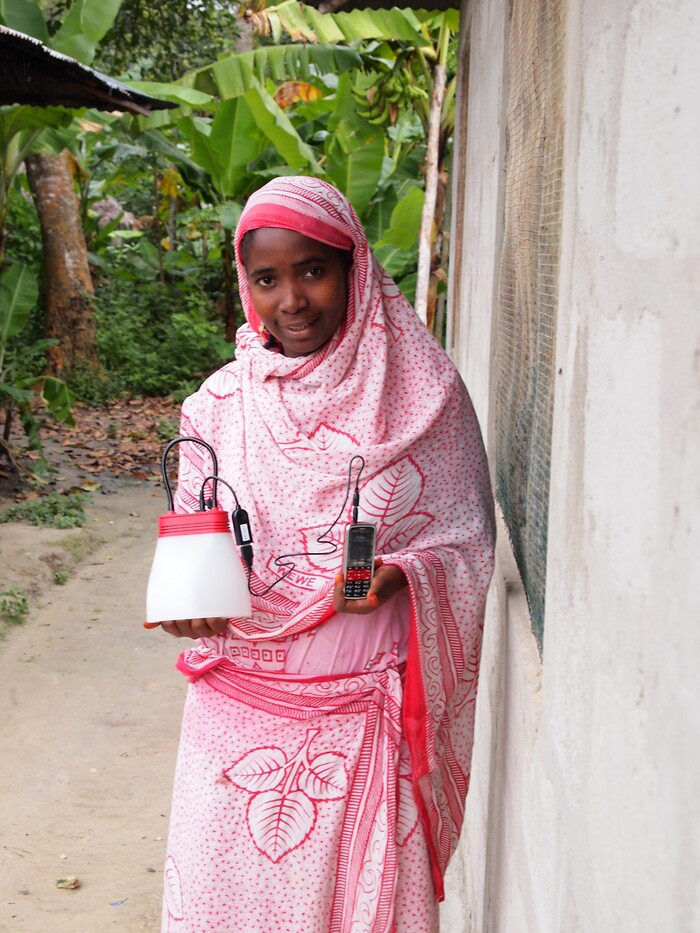 Millions of people depend on the hazardous and polluting kerosene lamp. The Norwegian industrial design company K8, went all the way to find a solution to the problem. After 4.500 hours of research and development they could present the design of the SunBell Solar lamp .
SunBell is a portable solar lamp and a multifunctional lighting solution designed for off-grid regions of the world. Its LiFePo battery charges in 3 - 4 hours of sunlight, and the lamp can be used as a reading or ceiling lamp, a flashlight or a mobile charger.
Read more:
Ifoodbag for feeding the world
In regions without electricity, people get life-changing and relevant supplies by the SunBell Solar and it thus has a number of social perspectives and functions inherent in its design.
Both SunBell and SunTurtle are produced by BRIGHT Products, which was established in 2011 by Norwegian advertising specialist Kristian Bye and K8 co-founder Marius Andresen.