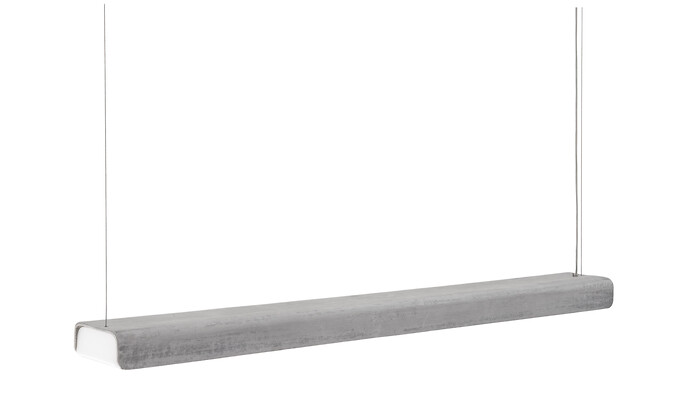 When the Danish furniture architect Lars Vejen started his own design company in 2014, it was a profound change after his many years as Head of design at SHL Design.
However, the take-off seemed to materialize immediately, and recently Lars Vejen invited to an impressive presentation of his design collaborations in cooperation with the Danish fair northmodern, Business by Design and the partners Cembrit, Dansign, Ege, Fermacell, Innolux, Vahle og Veksø.
Lars Vejen's design covers a wide range of products from jewellery, home accessories and furniture to textiles and building components. Nordic Design News approached him in order to lean more about his design in one of his recent collaborations, with the Finnish lighting company Innolux, and about "all-the-rest". All-the-rest is more than just a bit when talking about the sought-after designer.
Lars Vejen explained: "When I designed the Fiber lamp for Innolux, the concept and design of the lamp came from my work for a big manufacturer of fibre cement. So my inspiration came directly from the material and possibilities in production. I was inspired to make a design as an encounter between rough and smooth. A design integrating sleek, minimal design and texture. When I design as many and different products as I do, I always aim at simplicity and a clear design language as common denominators. In that way, my products last, and they never become trend or fashion."
Worldwide collaborations
- Soon I'll launch the design for another Finnish client, so I'm still in the Nordic region, but I'm working with more and more international companies. My newest client is a Japanese manufacturer of traditional handcrafted lamps. I look very much forward to launch of design in that collaboration. Maybe already at the beginning of 2017!
The exhibition Design Collaborations by Lars Vejen is also part of the northmodern fair in Copenhagen on 18 – 20th of August 2016.