Photo: Skagerak/TAF Architects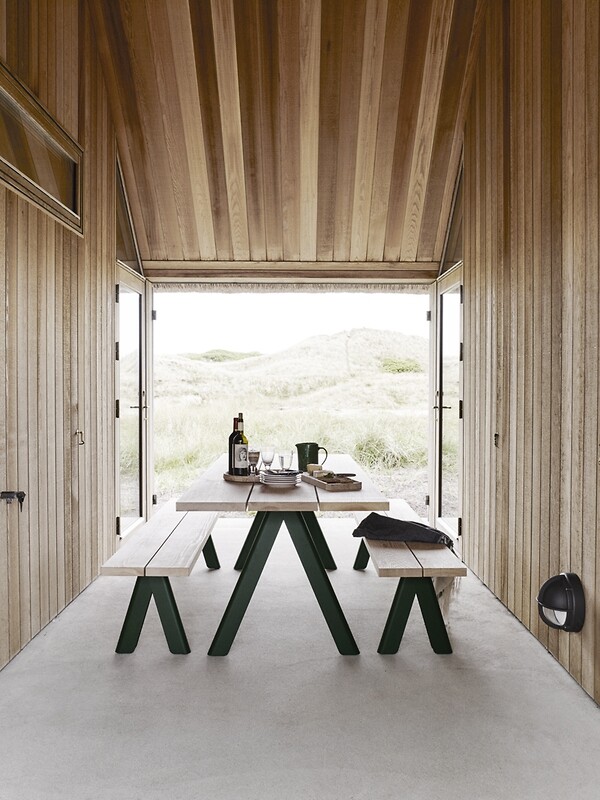 Photo: Skagerak/TAF Architects
A new Scandinavian relationship has been established between the Danish design company Skagerak and Swedish TAF Architects, also known as just TAF.
Behind TAF is a creative duo of the two designers, Gabriella Gustafson and Mattias Ståhlbom. Together, they have been working in the space between architecture and design, creating an impressive catalogue of modern Scandinavian classics in lighting, furniture and interiors since 2002.
From their studio located in a refurbished bakery in the heart of Stockholm, TAF made international headlines when they released their Wood Lamp, a low-tech counterweight to the prevailing modern metal lamps.
The design duo has also exhibited at MoMa in New York and are now part of the permanent collections at Sweden's Nationalmuseum and the Danish Design Museum in Copenhagen.
Recently, TAF has been selected to help the Swedish Nationalmuseum with decorating its restaurant as part of a major renovation expected to be finished in 2018.
In their approach to developing design, TAF often finds inspiration from idea generation and dialogue with like-minded as well as and differently thinking actors.
Read more:
Skagerak is ready for the new season
- Groups are usually far more dynamic and interesting than individuals, which has also been the case in our new relation to Skagerak, Mattias Ståhlbom explains.
To Skagerak, TAF's desire to create simplistic, modern expressions and their ability to reinterpret traditional types of interior in new and playful ways have been of great importance in the corporation.
Read more:
Skagerak clears the table
The first viable result of the interplay between the Danish and Swedish design enthusiasts can be seen in the new sturdy bench and table set, Overlap, that brings rustic and modern elements together in an original expression.
Owner and CEO of Skagerak, Jesper Panduro, welcomes the new relationship with the Swedish designers and looks forward to work closely together on new projects with TAF in the future.
- Mattias' and Gabriella's demand for quality in both design and materials corresponds well with Skagerak's headstrong principle of creating products which adapt to and shape the surroundings while withstanding the ravages of time.