Photo: Innovation Living
4
Pictures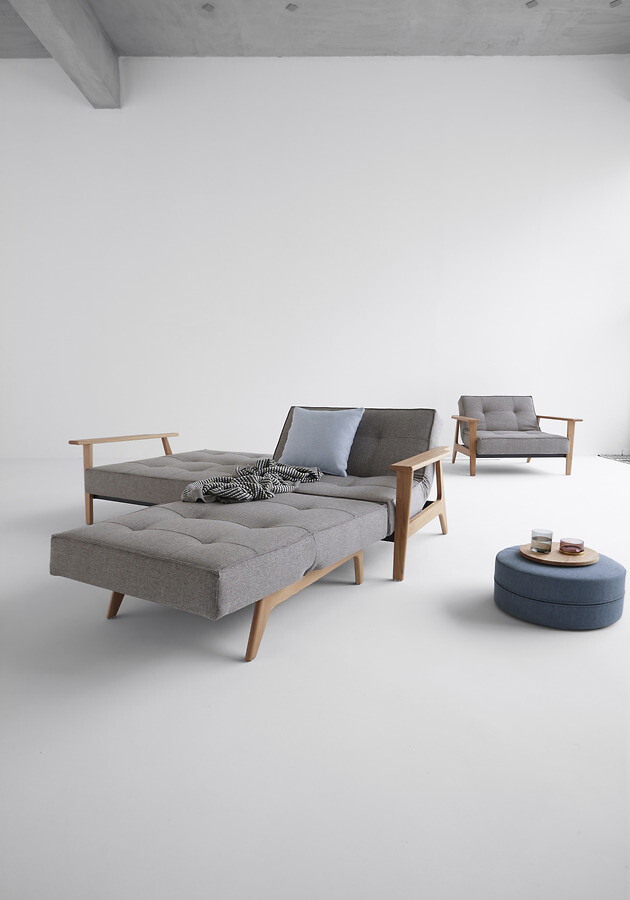 Photo: Innovation Living
Photo: Innovation Living
Photo: Innovation Living
Clikc through the gallery to explore some of the options made possible by the Splitback concept.
Photo: Innovation Living
We all know how it goes: The living room is very often the center of family gathering and has become more of a multi-room,where several activities are going on at the same time. There has to be space for children to play and tumble, but at the same time, there must be a cozy corner, offering tranquility to work or relax.
Innovation Living's modular series, Split Back, offers both multi-functional sofas and chairs that live up to the requirements of a modern living space.
Split-back sofa and chairs are designed to interact with each other to adapt to the current application - whether is be as a sofa, chair, sofa set, sofa lounges, conversation sofa, multifunctional daybed, single or double bed. The different combinations are not only functional, but also create new visual expressions.
- When I worked with Verner Panton, he said that the furniture should be designed to be less static. The residence should be able to take shape after the current needs. This planted an idea in me to create a functional, playful and changeable interior decoration. The Splitback concept in particular is an expression of this philosophy, says Per Weiss, chief designer at Innovation Living.
Splitback Frej sofa bed has a two-piece backrest, which is easily adjustable to three different positions - sofa, relax and bed. Each backrest can be individually laid down, creating a dynamic space, regardless of location, for you, your family or your guests.
In addition, the couch has been equipped with varnished oak limbs, placing this furniture in the genre 'Mid-century Modern'.
Curious to see this concept in action? Innovation Living will be at Northmodern in Copenhagen next week.