Photo: Sandberg
17
Pictures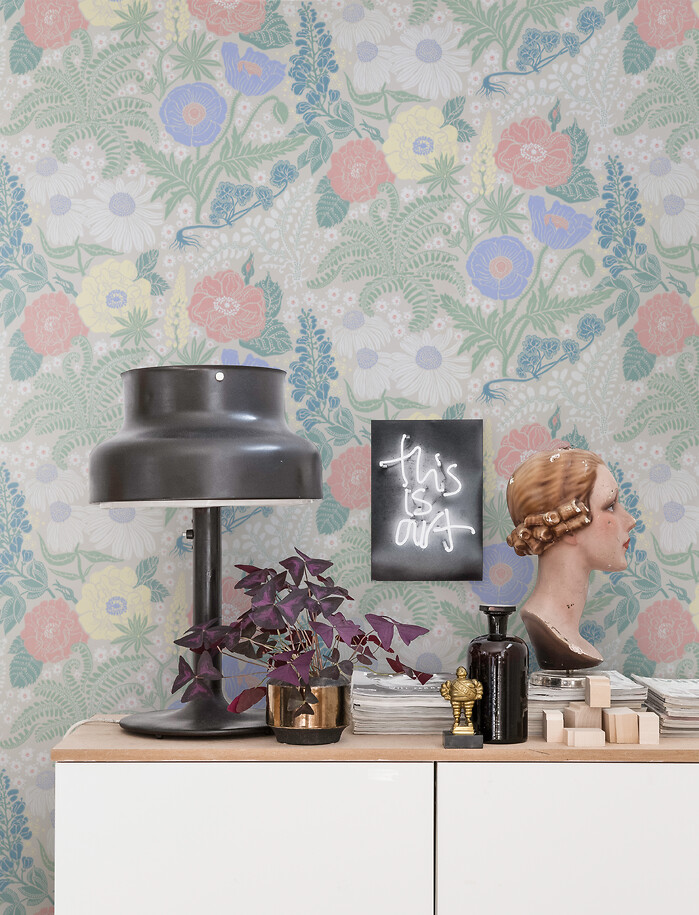 Photo: Sandberg
Photo: Sandberg
Photo: Sandberg
Photo: Sandberg
Photo: Sandberg
Photo: Sandberg
Photo: Sandberg
Photo: Sandberg
Photo: Sandberg
Photo: Sandberg
Photo: Sandberg
Photo: Sandberg
Photo: Sandberg
Photo: Sandberg
Photo: Sandberg
Photo: Sandberg
"Lisa" by Lisa Grue
Photo: Sandberg
- 'Family' is a word that looks almost the same all over the world, but when it comes to family configurations, they can be very diverse, says Sandberg's Creative Director Hanna Wendelbo-Hansson.
- 'Family' means something different to different people, and we live in a society where you can be who you want, where differences are fun and enriching. We see the home as a base for welfare and playfulness in life. That's the feeling we have been striving towards with 'Family'.
The collection has a Scandinavian design with vibrant colors on top of a light base. Playful patterns in the form of graphic watercolors, colorful botany, large patterned and ethereal fairytale worlds is a big part of the collection. At the same time, black and white patterns are available for those who want to decorate their own accent colors in the rest of the interior.
The family also includes the popular Kasper wallpaper that has been around since 2001, which now comes in new colors.
Hanna Wendelbo-Hansson, Johanna Vestlin and Sara Bergqvist from Sandberg's design team, along with the invited designers Johanna Skånemyr and Lisa Grue, are the creative minds behind 'Family'. This is the first time that the Danish star designer Lisa Grue, renowned for her decorative style, is designing wallpaper.
The photographer and illustrator Jenny Brandt has photographed, styled and interpreted Family in its unique, playful way. The focus has been to highlight the life and joy of everyday life in a home with room for everyone.
The patterns are available in several colors printed on quality non-woven wallpaper. All designs are manufactured in Sweden in a small-scale and artisanal production.