Foto: Camilla Gade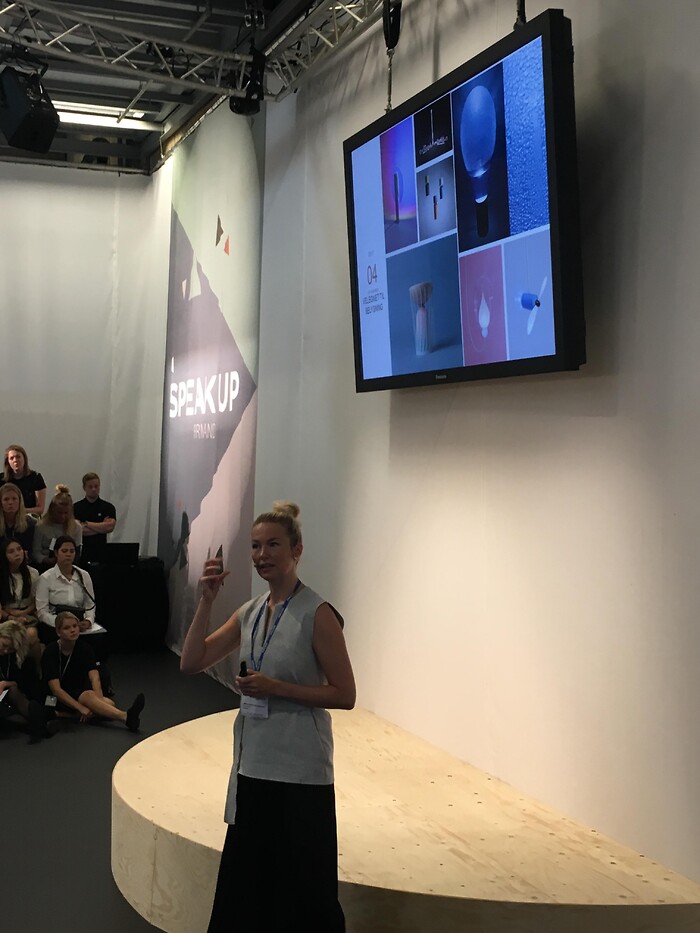 Rikke Skytte, trend editor at Pej Gruppen
Foto: Camilla Gade
At Formland Autumn last weekend, designers and retailers gathered for a great opportunity to take a look at some of what's next. Through several presentations and workshops, Formland wants to provide inspiration for the guests, instead of being just another tradeshow.
Pej Gruppen, Scandinavian Trend Institute, had been engaged to give a talk on the next big trends for SS17, presented by trend editor Rikke Skytte.
Room for the good life
A theme for the season is going to be craftsmanship and nature, and about making time in a life that is largely moving at full throttle. And we want to look forward to a brighter day, Rikke Skytte says:
- We do not want to hear another word about the financial crisis. This is the time to celebrate life again.
The dominant colours are dusty pastels, contrasted by stronger shades. There's an earthy feel with a lot more depth, almost reminiscent of autumn.
Purple is big
The reds are moving from a rose to a sharper tomato, and purple in several different shades is going to be big, at the expense of some of the red that has been prominent before.
- This is probably where the new mindset is going to be the most obvious - choosing purple signifies decadence, and it has an urban feel, says Rikke Skytte.
Blue continues in a more douce shade in '17, and green is going to be a real megatrend for the season.
- It just keeps going, but we are going to see nature in a new, broader perspective. We are zooming out, and nature is going to be planets, light and different countries.
All of this is going to happen on a base of grey, and the browns are moving into more orange and rusty territory for the season.
Read more about the biggest trends for spring and summer 2017:
Room for upbeat nature
Room for sophisticated density
Room for fluid generations
Room for hip geekiness