Foto: Camilla Gade
2
Pictures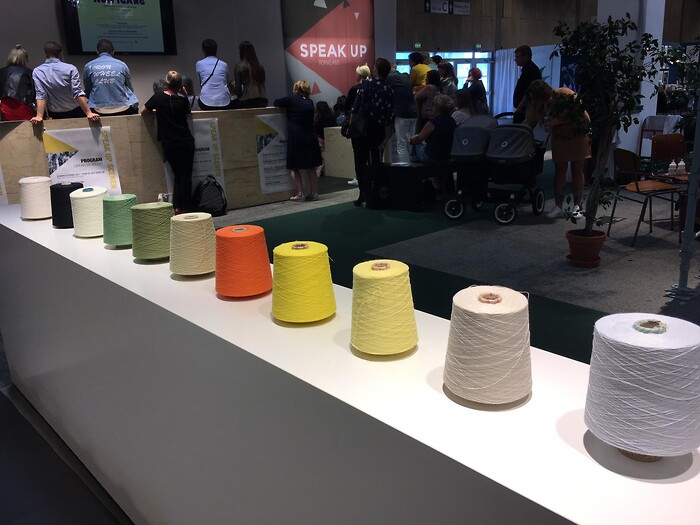 Foto: Sika-Design
Colour-scheme for 'upbeat nature', seen at Pej Gruppen's stand at Formland Autumn.
Foto: Camilla Gade
Nature in the urban setting is given an extra shot of energy for SS17, when a new freshness and view of nature is introduced.
Rikke Skytte, trend editor at Pej Gruppen, says that we are now going to experience the clash of nature and sci-fi, digital and analog mixed together in a new perspective.
- We are going to play with the idea of having sci-fi and outdoor spaces meet. It's a mix between the banal and the obscure, she says.
The colours for this trend are in the green, grey and orange spectrum, and manufacturing and materials are taking centre stage. There is going to be a lot of experimenting with untraditional materials, a combination of sustainability and technology.
- We're going to experience a natural obscurity, a play between nature, biology and craftsmanship.
People want to feel a sense of time, and at the same time they are getting more skeptical when it comes to sustainability. We are going to see a lot of new natural materials - from mushroom fibres to fabric made out of fruits - that are to some degree biodegradable, changing their character over time.
- We're also going to take inspiration from the 70's, bringing in rattan and even tapestries, albeit in lighter fabrics, Rikke Skytte concludes.