Photo: Camilla Gade
2
Pictures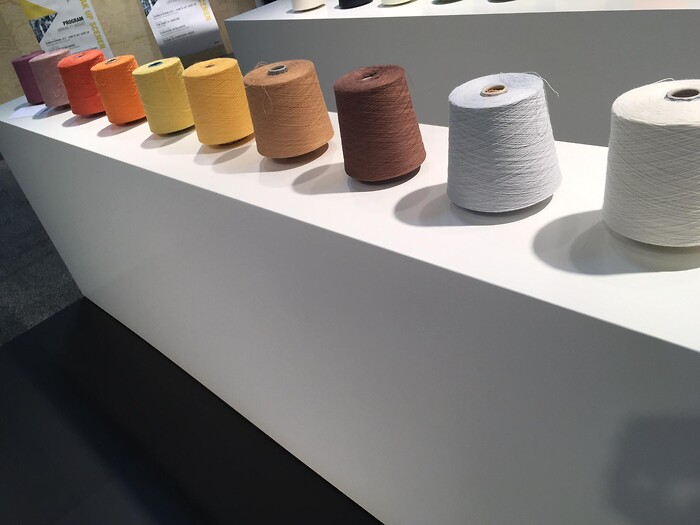 Photo: Normann Copenhagen
Colour-scheme for 'sophisticated density', seen at Pej Gruppen's stand at Formland Autumn.
Photo: Camilla Gade
After a few years of simplicity as the ultimate luxury, for SS17 we are now going back to a sort of voluptous and decadent luxury, similar to what we experienced just before the financial crisis.
- We are going back to having nice things in our living rooms, and we want weight, decadence and a celebration of life in everything that we surround ourselves with, says Rikke Skytte, trend editor at Pej Gruppen.
The colours are quite dark for spring, with rust and brown as a, perhaps puzzling, companion to shades of purple. Purple being a colour many associate with wealth and nobility, it makes perfect sense as a reaction to years of more modest expression.
- When the financial crisis happened, we no longer had the same desire to put wealth on display, but now that we are recovering, we are loosening up a bit, she says.
This trend is also very fixated on materials such as velvet, lace, leather and mother of pearl. It's tantalizing and sophisticated, with a very raw shaping. Colours are also kept solid, ceramics and rattan are moving back to more prominent positions in our homes.
Design-wise, there are going to be fewer obvious details, the shapes are flat and strong, and the forming itself is playing an important part as a means of giving interest. We are going to love cork, basketwork, pleating, transparency and weaving, any kind of processing that is going to create the detail in itself.