Photo. Camilla Gade
2
Pictures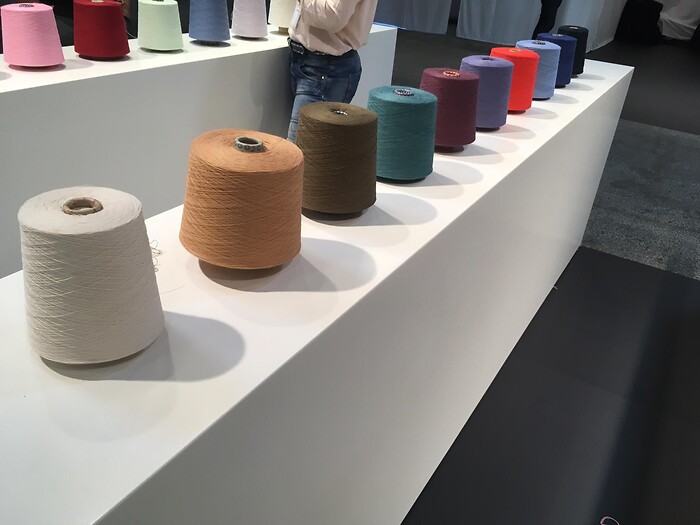 Photo: Georg Jensen Damask
Colour-scheme for 'fluid generations', seen at Pej Gruppen's stand at Formland Autumn.
Photo. Camilla Gade
Growing old is not longer something you have to hide - if you have smile-lines and wrinkles, it's time to flaunt it for SS17.
Rikke Skytte, trend editor at Pej Gruppen, says that we are going to have a new respect and understanding for history, and what generations have to offer to each other.
- Young or old, we're going to inspire each other, and there's a new acceptance of aging as something that should be celebrated and not hidden away, she says.
The older generations, with their fully lived lives, represent something very genuine in a time where we're getting tired of spin and experts telling us what to think and do.
- We want style and high quality, and the seniors are becoming increasingly wealthy and conscious consumers. And they're loyal to good service, says Rikke Skytte.
This celebration of life experience shines through in our interior - big volours are purple, blue and tomato, quite dark shades for a spring and summer season. At the same time, our focus is going to be in and around the home, on leisure and togetherness, and a revival of old values surrounding our family lives.
- We are moving away from the very disposable culture; now, we demand quality. We want comfort and functionality, but not at the cost of great design.
Graphic prints and small flower-prints are in, aesthetics and artistic expression is key through materials such as suede, silk, knit, damask and dark walnut. And of course good craftsmanship that allows us to enjoy our homes for many years to come.