Photo: Camilla Gade
2
Pictures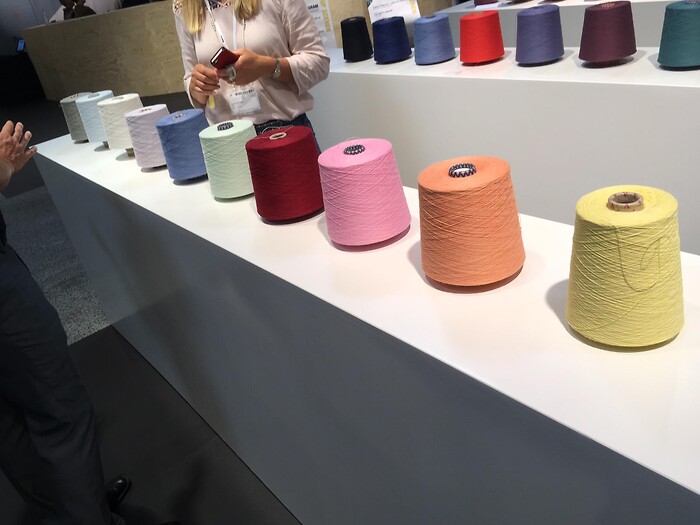 Photo: Normann Copenhagen
Colour-scheme for 'hip geekiness', seen at Pej Gruppen's stand at Formland Autumn.
Photo: Camilla Gade
Designing has rarely been as fun and synthetic as it will be for SS17. If there was ever a time to bring your inner weirdo to light, this would be it.
Goofy is the new black - and 'nerd' is no longer a bad word, says Rikke Skytte, trend editor at Pej Gruppen.
- Pursuing your interests is cool, no matter if it's Pokemon Go or whatever else. Being able to immerse yourself in the digital and analogue is being celebrated, she says.
The mix of colours and materials speak for themselves; we are being playful with contrasts and shades that don't seem to go together. Many gradients of red are going to be in, from pink to orange, and with blue pastels and darker navys, with a definite rebellious touch.
- Entertainment and adventure is apparent in everything, and popart and popculture is coming back strong. Virtual relaxation is going to be the new way to spend your sparetime.
Shapes are odd, and everything is more or less synthetic. It's very reminiscent of candy; tone on tone colours and graphic elements with a very glossy, shiny finish.
- It's all about standing out; no one wants to be safe, and it's alright to be imperfect and comletely random, Rikke Skytte says.
Everything is like a sensory overload, from the fluid colors to the materials - coloured faux fur, rubber, lacquer, vinyl and beading, all bathed in splendidly coloured lights.