Photo: Frandsen Lighting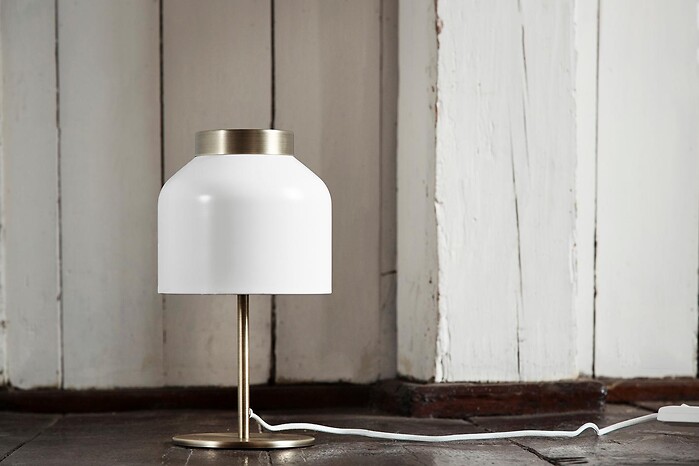 Tricot is inspired by the 70's
Photo: Frandsen Lighting
Cast a quick look at the latest fashions and you will quickly discover that the 70s are definitely back, complete with fringe, wide trousers and large, bulky jewellery. The trend is also influencing interior décor, as captured by Frandsen Lighting's Tricot, their latest stunning lamp design.
Tricot is reminiscent of the lamps many of us remember from the homes of our parents and grandparents. Now the table lamp has been given a more contemporary look with a stylish shade and clean lines – perfectly in step with the minimalist Nordic style, but with an added touch of nostalgic decadence.
In fact, the small, curvaceous lamp shows off its own unique personality when the bulb lights up:
Read more:
Mini-lamp with maxi effect
- Even the shade is reminiscent of a ballerina with a ribbon around the narrow waist. When you turn it on, the light spreads up and out over the shade like arms, while the skirt unfolds around the legs, Frandsen Lighting writes in their description of Tricot.
Because the lamp radiates light upwards, it is ideal for calling attention to a particularly beautiful wall or spotlighting a painting. However, Tricot also works well as a bedside lamp thanks to the direct lighting it produces.