Foto: Sofakompagniet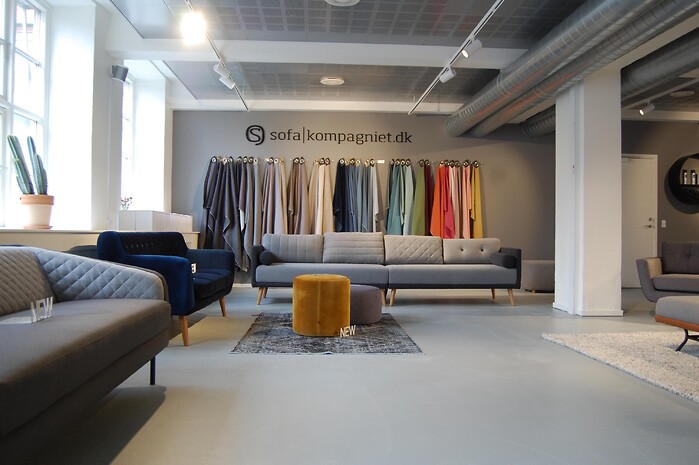 Foto: Sofakompagniet
Busy bees at Sofakompagniet have enough on their hands at the moment. Within the past year, the Danish design firm has opened seven showrooms in seven countries, one in Copenhagen, and it doesn't stop there - last week, a new 600 m2 showroom was opened in Aarhus.
The design firm has been aiming for Aarhus for quite some time, and COO for Sofakompagniet Henrik Andersen says:
- We have had a lot of requests from customers wanting to experience our furniture without having to go to Copenhagen, and that is definitely something we have taken into consideration. It has been our plan for quite some time to open in Jutland, and now we have been lucky enough to find the perfect location, and we are so excited.
But it doesn't stop there - soon after opening in Aarhus, Sofakompagniet moves on to Kurfürstendamm in Berlin and this new international location will be joined by Oslo, Kuala Lumpur and Zürich within the next month.
- We have great expectations for our entrance into the german market, but it is also going to take a lot out of our organisation to deal with the challenges that Germany represents. But we are ready, says CEO of Sofakompagniet, Christian Rudolph.
Furthermore, showrooms are scheduled to open in Stockholm, Antwerp and Warszawa before the end of the year. With the opening of these, Sofakompagniet is going to be present in 11 countries - ready to bring Danish design and quality into living rooms all over the world.