Photo: Woud
5
Pictures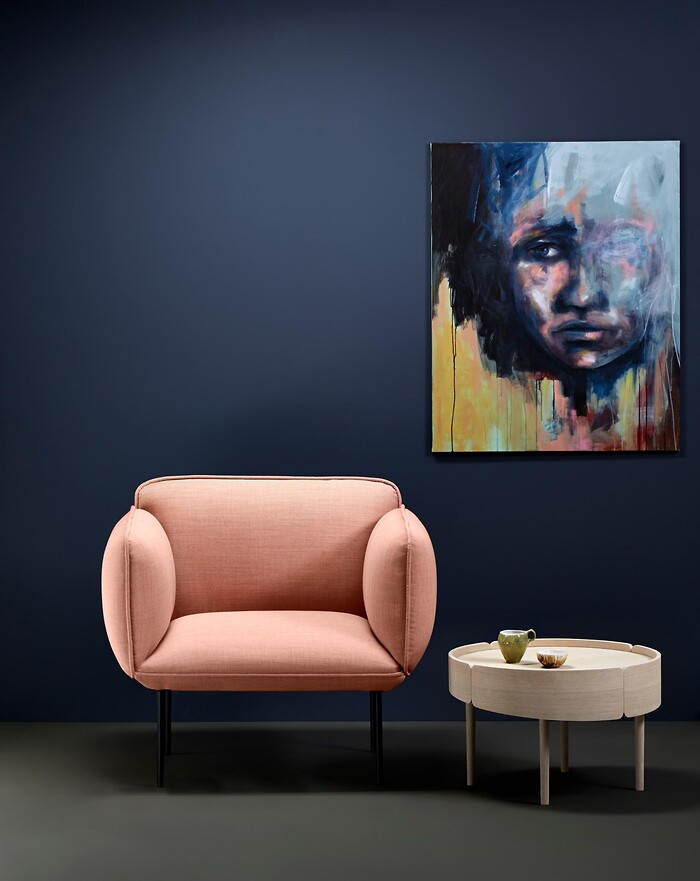 Photo: Woud
Photo: Woud
Photo: Woud
Photo: Woud
Nakki 1-seater by Mika Tolvanen and Skirt coffee table by Mikko Laakkonen
Photo: Woud
It all began when the couple, Mia and Torben Koed, sat down together at the dinner table one evening in 2014.
Work-wise they both had full-time jobs in their respective careers in private label production and sales to the international furniture industry. But they were starting to feel that a change of pace was imminent.
They decided they wanted to build their own business, to make it their own, something they could really be proud of.
That same evening, the couple got serious. The result was Woud. Since then, the business has expanded rapidly and today, Woud has been in business for one and a half years.
From day one they debuted an impressive full collection, and the reception has been exceptional - both in Denmark and abroad. Woud can be found in shops in 21 countries, and interest is growing.
But it doesn't end there. 2017 is going to offer a full accessories collection, which in itself is a challenge for the furniture people.
- We wanted a challenge. Sourcing products for various chains at home and abroad has been daily life for 30 years - but to build a brand with design furniture to a new segment - that was the challenge that we chose, says Mia and Torben.
A breath of fresh Nordic air
The hallmark of Woud is an easily recognizable collection and a belief in the simplicity that is rooted in Nordic design tradition. This is made clear in the choice of form, function and material in Woud's collection.
With a fresh outlook on Scandinavian design in the form of design talents from Scandinavia, Woud challenges the traditional ways of using materials in production and in shaping of design. Woud also cooperates with established designers with the same outlook.
The mission is to create long-lasting design in a universe where every product has a meaning, a purpose and a function, and where perfection and simplicity shines through in all aspects.