Photo: Le Klint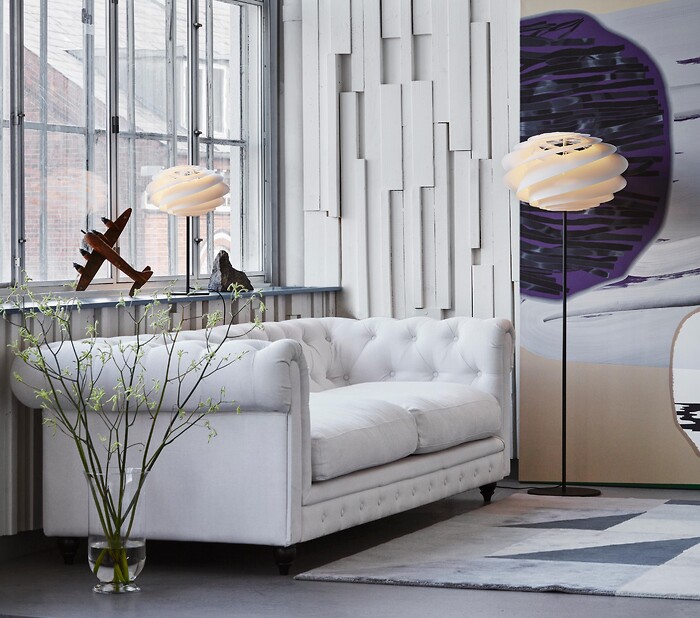 Photo: Le Klint
Le Klint launched the popular lamp collection Swirl was launched in 2013, and the series has been put through ongoing development in collaboration with designer Øivind Slaatto. Today, there are three pendels, wall- and ceiling lamps, and now also a table- and a floor lamp.
Despite the clear rederences to Le Klint's classic design and craftsmanship, Swirl is its own entity. With the transparent shape and swirling lamellas dispersing the light, the lamp has a great function and also an aesthetic touch to any room.
The designer, Øivind Slaatto, is an industrial designer inspired by nature, in particular the snail - in both the construction of the snail shell, but also the slow tempo.
Another fascination is the Fibonacci numbers, fractals and other mathmatic principles. These sources of inspiration are the foundation for Swirl.
Øivind Slaatto has been working intensely on bettering and refining the details, in the pursuit of making light, shape and function work together to create a great light experience, while also creating the easy expression in time with Scandinavian tradition.