Photo: Ilva
3
Pictures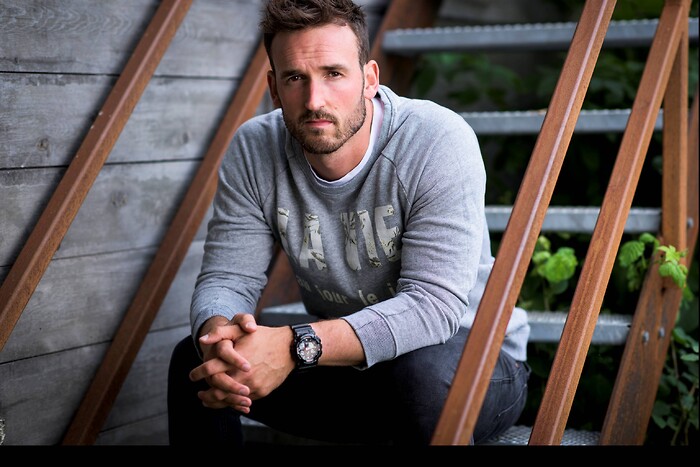 Photo: Ilva
Photo: Ilva
Martin Moore is designing pillows for Ilva this autumn.
Photo: Ilva
It is no more than two years ago that the now 29-year-old police officer of the Copenhagen Police, Martin Moore, turned on his computer and made his first graphic artwork to be printed on posters.
Today, he sells his posters through his own website and in more than 20 stores in Denmark - as well as stores in Switzerland, Holland, France, Ireland, Canada, Germany, England, Australia and Norway.
Most recently, he partnered with Ilva, the furniture and lifestyle chain, who will be retailing five pillows in Martin Moore's unique design this autumn.
- My girlfriend and I have many Ilva-products in our home, so I definitely see it as a stamp of approval of my work that I now get to work with Ilva, says Martin Moore.
Martin Moore has so far only created his own artwork for posters. This collaboration with Ilva is the first time he makes unique designs to a customer. And the first time that he's doing graphic design for pillows.
- It's a completely different material than I am used to - color reproduction is for example completely different when you print fabric. But Ilva has a lot of experience with printing fabrics, so it's been an interesting collaboration to draw on their expertise, says Martin Moore.
Martin Moore has always wanted to be a cop, but you can only apply for training at age 21. Therefore, he became a web designer early on, and it is from here that he has his technical knowledge of graphic illustration.
A few years ago, he had some time to spare from his job at the Copenhagen Police - and his girlfriend convinced him to try to make illustrations for posters. The website and other sales channels rapidly developed since then, but Martin Moore has no plans to quit his job as a police officer.
- I am really happy to work with the police, and I also have ambitions for a career in the long term, so the graphic work is a priority after work - and then I'm just lucky to have a girlfriend who supports and helps me so much, says Martin Moore.
Besides the five new types of pillows, Ilva is also going to retail a small selection of Martin Moore's art posters.