Photo: Andersen Furniture
5
Pictures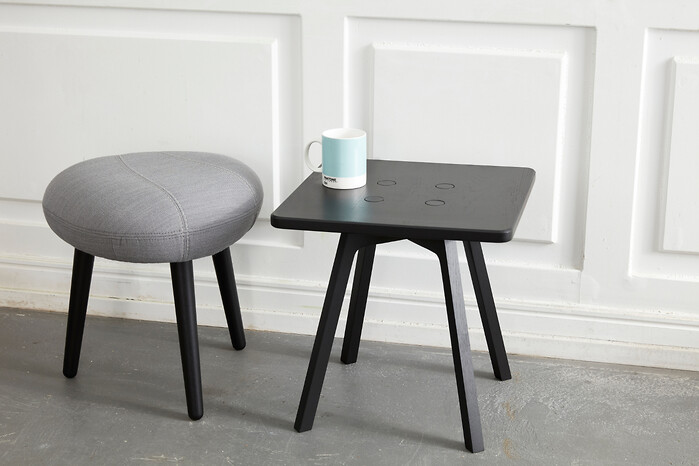 Photo: Andersen Furniture
Photo: Andersen Furniture
Photo: Andersen Furniture
Photo: Andersen Furniture
The collection features home accessories from stools and tray tables to cutting boards and clothes racks
Photo: Andersen Furniture
In the small Danish town of Hinnerup, we find Andersen Furniture, who has just celebrated its 100th birthday, and thus has strong roots in Danish design and a long heritage in the production of wood.
Just 70 kilometers further north lies Rikki Tikki, a company with years of experience in manufacturing, distributing, inventory management and marketing of among others home accessories to some of the country's largest interior shops.
This combination, spiced with a common love for wood and design, is the obvious grounds for a partnership:
- Andersen has an appealing approach to the design and product development and with their new accessories, they manage to combine the good quality craftsmanship with modern, Scandinavian design, which we believe has a great merits on the market. Furthermore, it is no secret that this particular collaboration with Andersen Furniture is special for us - it's a bit like going back to the roots, as our owner and founder, Ib Møller, previously founded and owned the popular Trip Trap, says Cecilia Winther, CEO of Rikki Tikki.
At Andersen they are also more than happy about the new partnership and see great potential by taking advantage of each other's skills:
- We are working on a clear business strategy, where we need to be a design company that offers a wide selection of furniture and accessories for the home. As part of the process, we see a great potential in engaging with Rikki Tikki, who for some time have built an incredibly strong position in the Northern European markets when it comes to handicrafts, textiles and home furnishing items. I believe that there are great growth opportunities in allowing them to market our new products, says Poul Frandsen, CEO of Andersen Furniture.
Timeless and Scandi-inspired home accessories
The new accessories collection, named Andersen Design Since 1916, is based on Andersen's DNA. Quality and design have been pillars of the external and internal designers, who have created a timeless and Nordic inspired collection.
A collection that, among other things, consists of a tray table, trivets, trays, candlesticks, clothes rack, cutting board, and coffee tables - all in beautiful wood.
Andersen Furniture and Rikki Tikki Company are hoping that the new collection will be available on the shelves of 150 dealers by year-end and has the ambition to reach approximately 500 dealers within the next three years.