Photo: Onecollection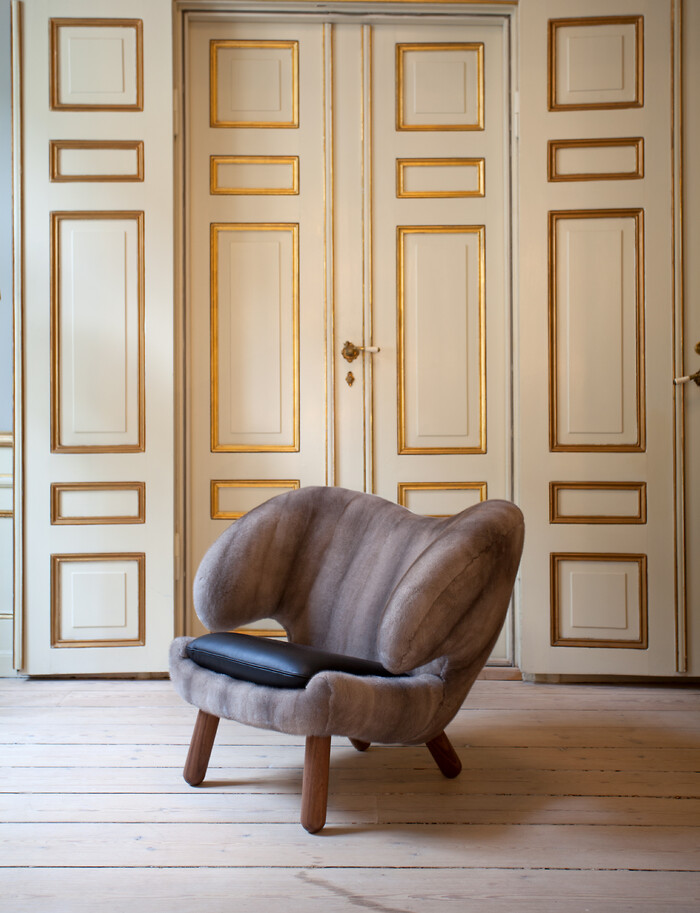 Photo: Onecollection
Design company Onecollection, behind Finn Juhl's furniture, has joined forces with Kopenhagen Fur to test the use of luxurious mink fur in furniture. The project is now donated to an auction for the benefit of children and women in one of India's most at-risk areas.
The chair will be auctioned off at LittleBigHelp's charity gala held at the Marriott Hotel in Copenhagen on October 1.
The collaboration between Onecollection and Kopenhagen Fur is a result of the desire to experiment and test the possibility of getting fur integrated as a choice of material in the Furniture and Living industry.
Proud history of Danish design
Onecollection and Kopenhagen Fur both carry a proud history of quality and Danish design traditions, and it was obvious to cooperate to blur the boundaries between fashion and furniture through a bold design project.
The result is a piece unique design in the highest quality craftsmanship: Finn Juhl's iconic Pelikan chair that was designed in 1940, upholstered and hand stitched in natural colored mink fur.
- The pelican in itself is a sculpture in organic form, and it has been a very exciting process to see how far you can go with regards to the use of Danish mink skins. The mink Pelican will not be put into production, and we therefore hope that the unique craftsmanship will bring a lot of money to Lisbeth Johansen's outstanding relief work in Kolkata, says owner of Onecollection, Hans Henrik Sørensen.
For the benefit of women and children
Lisbeth Johansen founded LittleBigHelp as charity in Denmark in 2010. After many years working as a sales manager for international hotel chains, Lisbeth realized that her heart and interests lay elsewhere.
The desire to help others who do not have the same opportunities for education, health and access to the most basic human rights as she had growing up, brought her to Kolkata in eastern India. By experiencing widespread poverty and the thousands of children who daily live in slums and are struggling to survive in miserable conditions, it was clear to Lisbeth that this was where she needed to help.
Onecollection has already worked closely with the organization LittleBigHelp and so it was obvious to contribute to this year's auction with a special design object, namely the Pelican in mink.