Photo: Lightyears
6
Pictures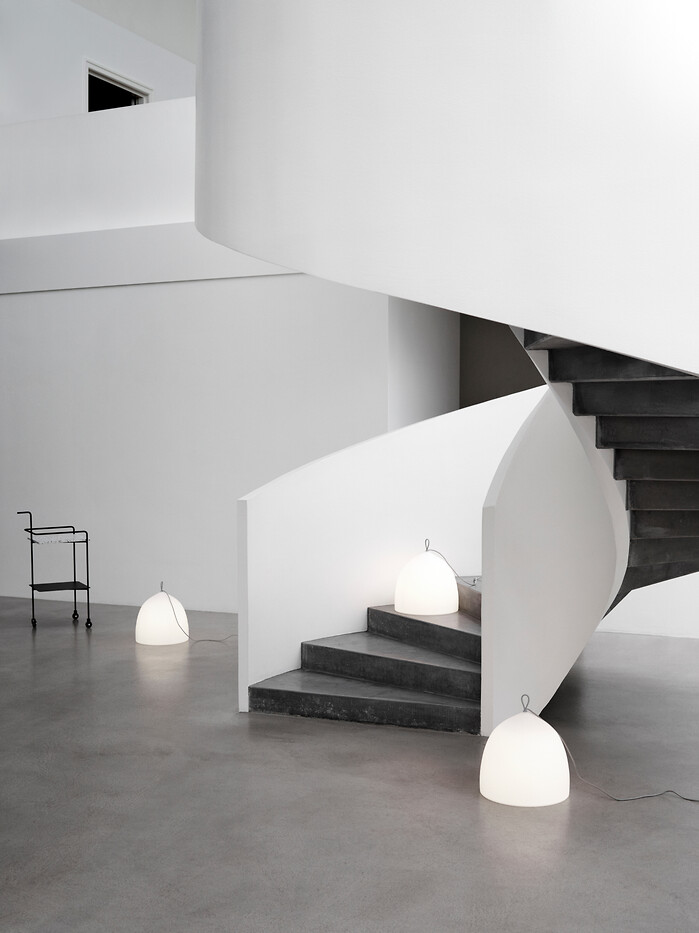 Photo: Lightyears
Photo: Lightyears
Photo: Lightyears
Photo: Lightyears
Photo: Lightyears
The Suspence Nomad lamp by Gamfratesi
Photo: Lightyears
In the creation of their new Suspence lamp, design duo Gamfratesi has been inspired by translating movement into a physical shape.
The shape of the lamp has been created by pulling – an elementary movement involving physical force. This tensile force is visible at the top of the lamp, where you see the little tip. Suspence is organic with a natural soft curve.
Suspence pendant is designed with a monochrome look, the shade and cord are perceived as an uninterrupted whole. An infinity diffuser at the bottom of the lamp concentrates the light, prevents glare and contributes to creating an elegant optical illusion.
The neutral choice of colours makes it easy to use in both professional as well as private interiors. The qualities of the light and design makes Suspence particularly suitable for the dining- and living rooms, the kitchen and specially above tables.
The second lamp, Suspence Nomad, is Gamfratesi challenging conventional thinking in the area of lamp use and designed to be placed on a horisontal surface e.g. a floor, staircase or terrace. It carries an appeal to be moved from place to place, without a permanent residence – just like a nomad.
The lamp encourages casual use and is easily moved around by lifting the silicone handle at the top. It has a natural place in the room - as a central part, in the corner, on the stairs or on the terrace on a cosy summer evening.
The comfortable light is particularly suitable for lounge areas, restaurants or public spaces.