Photo: Wikipedia
5
Pictures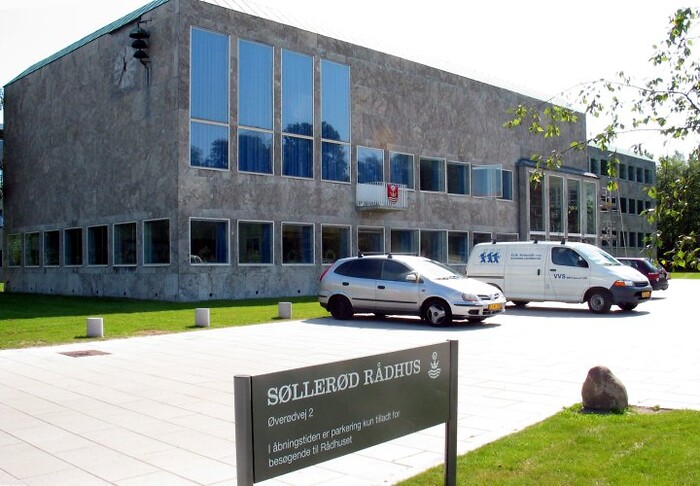 Photo: By Lassen
Photo: By Lassen
Photo: By Lassen
Photo: By Lassen
Søllerød Town Hall, designed by Flemming Lassen and Arne Jacobsen
Photo: Wikipedia
Flemming Lassen (b. February 23rd 1902 – d. February 18th 1984) was a Modernist Danish architect and designer, working within the idiom of the International Style. Among his most notable buildings are libraries and cultural centres. He was the brother of Mogens Lassen, also an architect.
Flemming Lassen is particularly well known for his work with Arne Jacobsen on the award-winning House of the Future and Søllerød Town Hall, and his furniture has also achieved international recognition. During his career, Flemming Lassen was honoured with many awards and grants for his unique designs and iconic architecture.
Flemming Lassen already knew from a very young age that he would become an architect. He was born into an artistic family, and as a child, he and his brother Mogens spent all of their savings on architecture books and their favourite pastime was measuring houses with the intent of sketching them.
In 1910, Flemming and Mogens Lassen ended up in the same class as Arne Jacobsen at the same boarding school in Nærum, and the brothers' interest in architecture rubbed off on young Arne. They convinced him to become an architect, not a painter, and they later received a letter of thanks from Arne Jacobsen's father for their positive influence on his son.
Flemming Lassen and Arne Jacobsen continued their friendship through adulthood. They were both passionate Functionalists and when a competition at Forum was held in 1929 to design the house of the future, they partnered to create a joint project. The result was the now world-famous round house where helicopters could land on the roof and flat screen TVs adorned the walls. Their project won the competition and the House of the Future ensured international recognition for Flemming Lassen and Arne Jacobsen, providing them with their breakthrough as major international architects.
In the 1930s and early 1940s, with his unconventional curved designs, Lassen contributed to the development of the Danish modern style. Always intent on simple, clearly defined lines, he also designed lamps and silverware.
Today, you can't mention Flemming Lassen without hammer prices automatically rising to sky-high levels. His designs rarely appear at auction and are also very distinctive, making them extremely attractive to collectors. The Flemming Lassen armchair 'The tired man' also holds the record for being the most expensive chair ever sold at auction in Denmark – for a hammer price of DKK 1,42 mio.