Photo: By Lassen
4
Pictures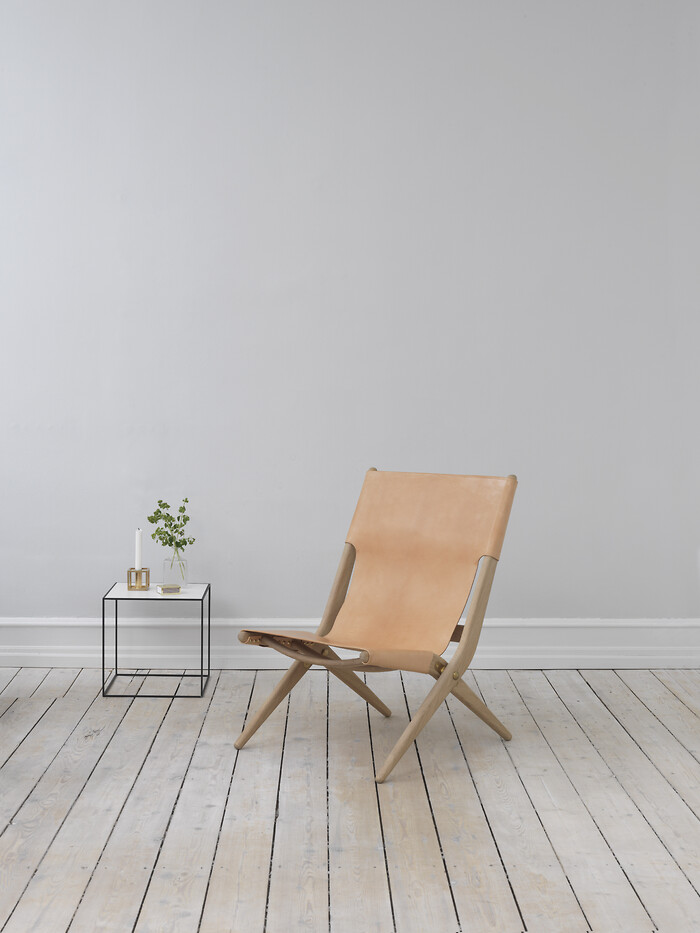 Photo: By Lassen
Photo: By Lassen
Photo: By Lassen
The Saxe chair
Photo: By Lassen
Mogens Lassen (b. February 20th 1901 - d. December 14th 1987) is among the greatest and most influential of Danish architects, a pioneer of Danish Functionalism, and is internationally renowned for his characteristic architecture. Mogens Lassen was inspired by the German design school Bauhaus, and its geometric shapes recur often in his iconic designs.
His father Hans Vilhelm Lassen was a decorative painter and his mother, Ingeborg Winding, was a painter. He trained as a mason before being admitted to the Royal Danish Academy of Fine Arts in 1923, but underwent further architectural training at various practices in Copenhagen, particularly with Tyge Hvass from 1925 to 1934.
During a stay in Paris in 1927 to 1928, where he worked for the Danish company Christiani & Nielsen, he became acquainted with Le Corbusier's revolutionary works which inspired him to design innovative modern houses in reinforced concrete on his return to Denmark. He set up his own practice in 1935.
Mogens Lassen designed, sketched and built homes for people he knew – or became friends with those he designed, sketched and built homes for. At the time, architects were allowed to decide not only the exterior, but also the interior design. So Mogens Lassen designed kitchens, chairs, tables, sofas – everything necessary to live an entire life inside one of his creations. His talent extended to everything he designed, and today more and more of his furniture pieces come to auction to achieve sky-high hammer prices.
Throughout his life, Mogens Lassen was honoured with countless awards and medals, including the C.F. Hansen Medal, Denmark's highest architectural honour.