Photo: Teko Tryck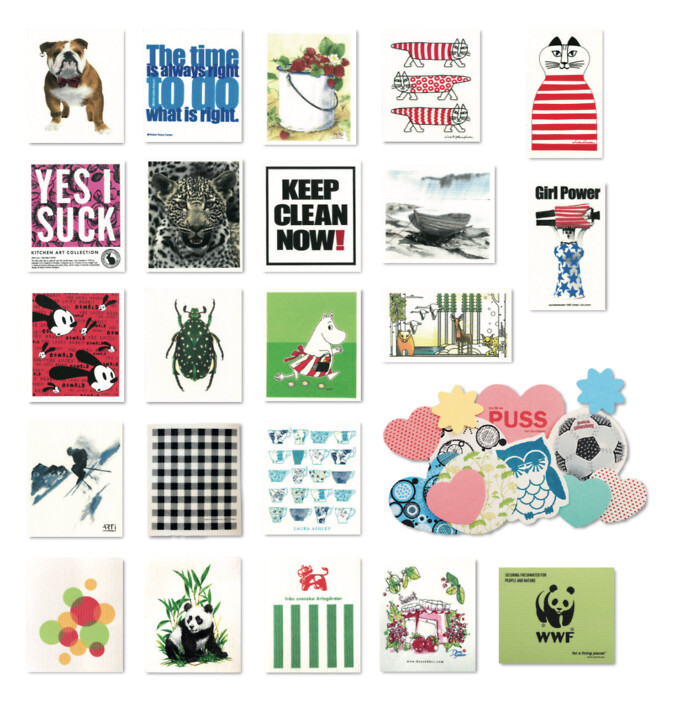 Photo: Teko Tryck
Twenty years ago, swede Nisse Persson started talking about how dull and boring dish cloths were, but no-one listened to him.
His theory that dish cloths with patterns and messages printed on them would make life a little more fun was met with scepticism.
- From the beginning when I presented the idea of printing a washcloth, I was often met with a kind smile. A cautious comment that it didn't feel right to adorn a simple washcloth with a designer's creations, or a company's valuable brand, says Nisse Persson.
But he refused to give up. He stopped talking and started printing patterns on dish cloths in 1994.
- A washcloth is exposed in the kitchen every day for a very long time. It evokes feelings, and no matter how much we are developing "wiping", a dishcloth will never be digitized. It will always be a natural element of reality with opportunities to make an impression on those who are near, says Nisse Persson.
Today, Teko Tryck is an international company that delivers products to all parts of the world, serving customers as far afield as Australia, France, Finland, Germany, Japan, South Korea and the United States. Every year, the company prints, packs and distributes around four million cloths in accordance with customers' wishes and requirements.
Teko Tryck has its own colour mixing studio and its own eco-friendly, water-based colours. Most designers, advertising agencies, profiling companies and an increasing number of celebrities have their own dish cloths printed at the Teko Tryck plant in Sölvesborg, Southern Sweden.