Foto: Orgatec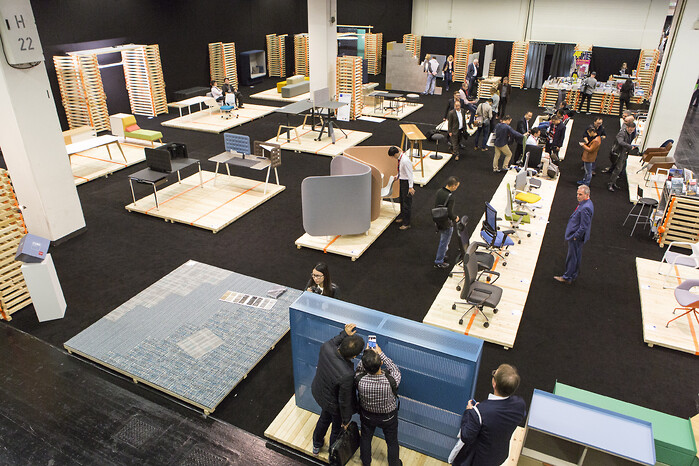 Foto: Orgatec
Under the motto "New Visions of Work", this year's Orgatec will be presenting innovations and trends from the modern working world.
The leading international trade fair in Cologne will once again be the meeting point for trade visitors and industry experts from 25th to 29th October 2016. Exhibitors from all over the world will be showing new solutions and providing significant impulses for the creative design of the work environment - in the office, in public spaces, at home or en route.
Famous manufacturers and newcomers will present holistic concepts and intelligent products for the changing work culture. At the same time, with the new products they are presenting at the trade fair, they give an insight into the global trends and forward-looking developments.
Today, everyday working life is flexible, mobile and virtual and is characterised by manifold activities. Developments like the rapidly progressing digitalisation and social changes call for new approaches from designers and creative manufacturers.
Notwithstanding all the technical and design-related innovations, there is ultimately one overriding priority: that the individual feels comfortable in his work environment.
With its unique concept, Orgatec 2016 demonstrates the latest concepts, products and trends for this sphere of life and offers pioneering impulses for the working world of tomorrow.