Photo: Verpan
2
Pictures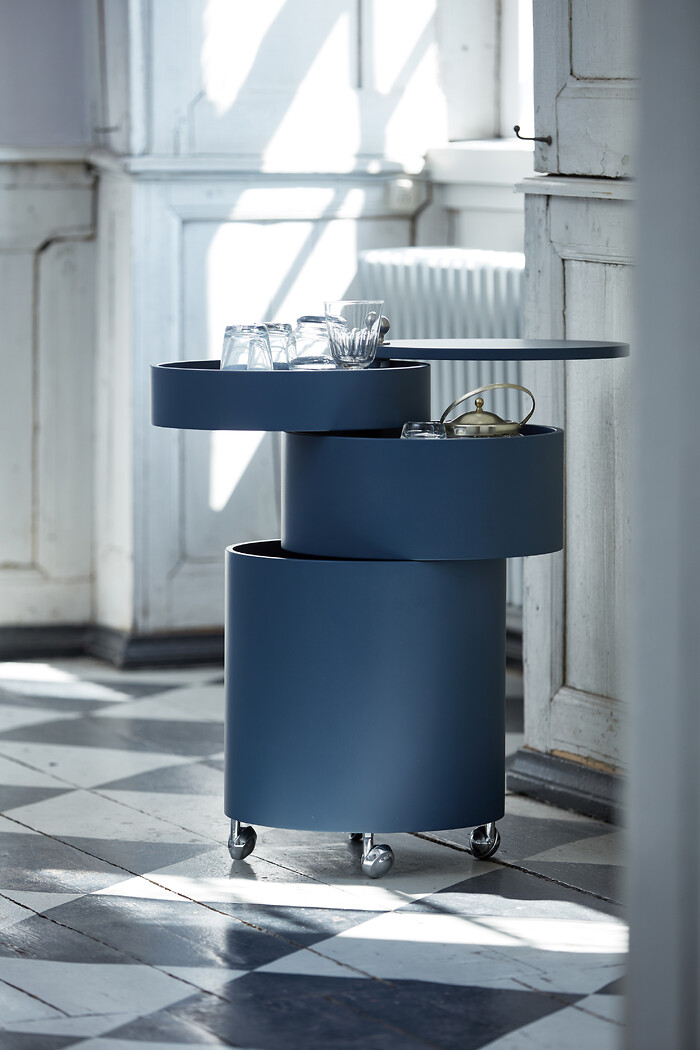 Photo: Verpan
The Barboy was of course ideal for cocktail-hour...
Photo: Verpan
The more of the colour blue Verner Panton (1926-1998) could involve in his decorative schemes, the happier he was. Blue was, and remained the designer's favourite colour: not just a particular blue, but blue in all its permutations.
This year would have been Panton's 90th birthday. So Verpan, the Danish manufacturers of his furniture and lamps, have decided to honour him with a new greyish shade of blue. The colour is a result of close collaboration with the designer's widow, Marianne Panton, and is totally in tune with his colour palette.
A study in colour
Verpan's decision to celebrate the Danish designer with a new shade of blue should be regarded as a tribute to his huge knowledge of, and flair for, colours in both interiors and designs. Colours were so important to Panton that he declared- unashamedly - that colours were more important than shape.
Even as a young man, Panton displayed an enormous interest in colours and they impact on spaces and people and attended lectures on the psychology of colour at the likes of the University of Copenhagen. Throughout his design career, Panton made a systematic study of chromatology and the psychology of colour.
Mobile functionality
Panton designed the Barboy in 1963, at a time when he was inspired by free, mobile rooms, in which furniture aimed at creating new ways of being together. The idea was that spontaneous conversation could take place without bumping into obstacles. It was from this spirit that the idea for the Barboy emerged: a mobile storage unit, which, apart from serving as a drinks cabinet in the living room, could also work as a practical little chest of drawers.
Read more:
Verner Panton presents new table with multiple functions
Panton's goal was to design an item of furniture, which, besides providing storage for bottles, glasses and other cocktail utensils, would also be perfect for use in a bedroom, hallway or office.
The Barboy consists of three oval-shaped drawers, which can be pulled out fully so the whole surface can be used.
The Barboy is a typical example of Panton's furniture, designed in a sensuous idiom, in which the designer combines a matt surface with a shiny chrome handle and wheels, investing the piece with an elegant contrast.