Photo: Lammhults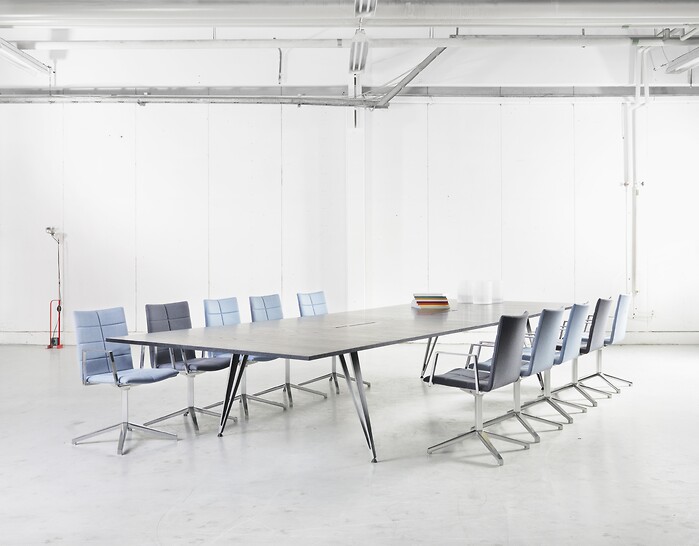 The Attach table system
Photo: Lammhults
The success continues for Lammhults table system "Attach", designed by Troels Grum-Schwensen.
"Attach" has since its launch at the Stockholm Furniture Fair 2016 attracted a great deal of attention and has been awarded at several design competitions. On November 29th, the European Aluminium Awards were held in Duesseldorf, with "Attach" as the winner in the category "Design & Lifestyle".
A week earlier, "Attach" was given the Swedish design award, Design S. The table series also won Gold in the US International Design Award (IDA) in June this year.
The European Aluminium Design Award has been around since 1998 and has developed into an internationally recognized quality-standard for industrial design in aluminum.
Niklas Hedin, product developer at Lammhults, has been a key player in the project, and says:
- Developing "Attach" together with Troels has been an exciting and challenging journey. I particularly remember the day when the first prototype was fitted up in Lammhult. Many were skeptical, some were excited. The table was set up and gravity locked the construction. We looked at each other, laughed and understood that what we were witnessing was good.
For decades, Troels Grum-Schwensen has explored and developed innovative furniture designs where gravity locks or stabilizes the structure. In an ambitious cooperation with Lammhults, the designer has taken his design philosophy to new heights through a tabletop system with a few simple basic elements that adapts to different types of rooms and provides opportunities for change with time.