Photo: Menu
7
Pictures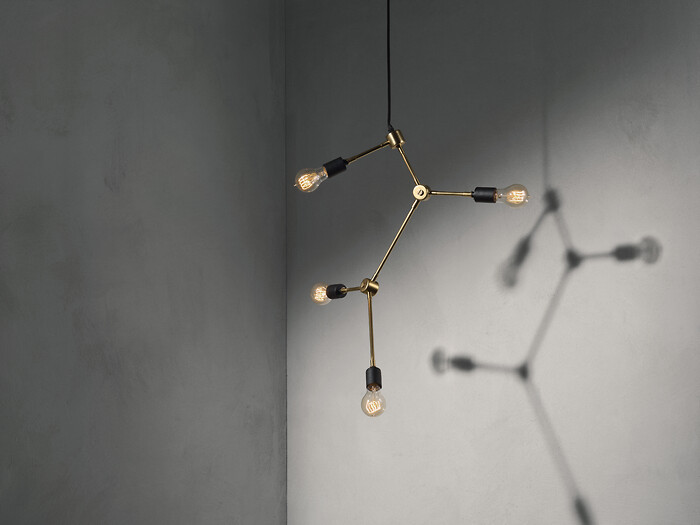 Photo: Menu
Photo: Menu
Photo: Menu
Photo: Menu
Photo: Menu
Photo: Menu
Franklin chandelier of the Tribeca collection
Photo: Menu
The Tribeca Series of lamps started with a journey.

Also read: Comfortable and generous Godot
Søren Rose travelled across America on a mission to collect beautiful lamps dating back to the early-mid 20th century. The Danish designer, who lives and works in New York, took his finds back to his studio, dismantled them, separated their parts and reassembled them, mixing and matching lamps as he went along.
Out of this experimentation Tribeca was born – a fresh perspective on iconic modern design.
Inspired by 1930's glamour
The Tribeca series is a mix of lamps, pendants and chandeliers, all inspired by the New York City glamour of the late 1930s. The name Tribeca refers to a very popular part of New York in lower West Manhattan, the triangle below Canal Street.
Collister table lamp is the latest addition to the series, taking inspiration from Duane
pendant.
Søren Rose is a talented Danish entrepreneur and designer with a past in creative direction within the web and photography industries.
High quality and sustainable materials
His dream of having his own studio came true in 2008 and today he lives in New York where he operates the highly popular Søren Rose Studio.
The team encompasses an incredible skill set within architecture, product design and
manufacturing. They run a flat organisation, meaning, if the junior designer has the best idea, that's what they go with.
Worshipping high quality and sustainable materials, the studio approaches their work with both traditional and innovative craftsmanship.