Photo: Retailnews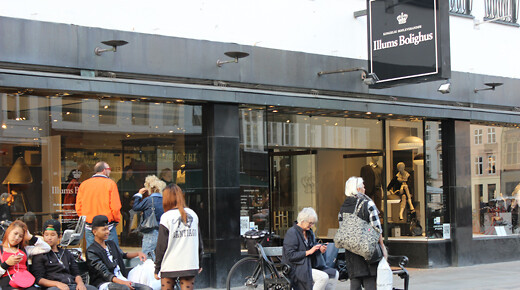 Photo: Retailnews
Sales increased by 6 percent, but the operating profit decreased by the same amount, while the bottom line pre-tax held the fort and landed at almost the same.
That is the sum of the results for the 2015/2016 financial year of Illums Bolighus, that the company has just published. While gross profit was marginally down, net profit increased marginally and landed just over 45 million. The reason is a lower Danish corporate tax, a pleased management states in the annual report.
The company has in 2015/16 still achieved satisfactory growth in turnover compared to last year. Revenue growth was realized in all three markets (Denmark, Sweden and Norway) and has been reached through both organic growth in existing stores as well as the establishment of the new stores in Stockholm and Lyngby, the management writes as comment to the report.
The company also states that the financial year has been characterized by a focus on cost control. Still, the total costs have increased because new businesses have started up, creating increased expenses for staffing and investment in digital sales solutions, the company writes.
Therefore, capacity costs are now 35 percent of revenue. The year before it was 33 percent.
In addition to its classic flagship store on Amagertorv in Copenhagen, Illums Bolighus is running branches in Greater Copenhagen, Oslo, Bergen, Stockholm and Malmö as well as in Aarhus as a franchise and more recently in Hamburg, where it opened in November this year.