Photo: Wirkkala.fi
3
Pictures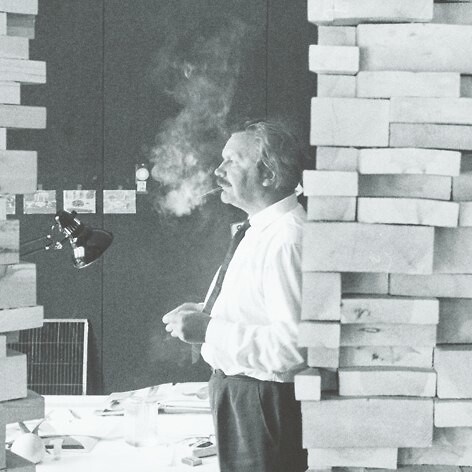 Photo: Wirkkala.fi
Photo: Wirkkala.fi
Photo: Wirkkala.fi
Tapio Wirkkala (b. 2. June 1915 – d. 19. May 1985) was a Finnish designer, widely considered a leading figure of post-war Finnish industrial art.

Also read: iittala X Issey Miyake
Wirkkala's wide ranging portfolio spans from glass, metal, plastic, furniture and product design to sculpture, city planning, art and graphics. He even created banknotes for the Finnish treasury - the countries longest-used series of banknotes, in circulation form 1955 until 1981.
In Finland, Wirkkala designed glass for Iittala, the Ahlström corporation, light bulbs for Airam and cutlery and silver objects for the Kultakeskus company.
He rose to international fame in the 1950s following the breakthrough of Finnish industrial design at the triennial fairs of 1951 and 1954 in Milan.
In 1946, Wirkkala won his first design award. Throughout his career, he received numerous other awards including three gold medals at the Milan Triennale, the Lunning Prize, Pro Finlandia Medal and the Prince Eugen Medal.