Photo: Flos
2
Pictures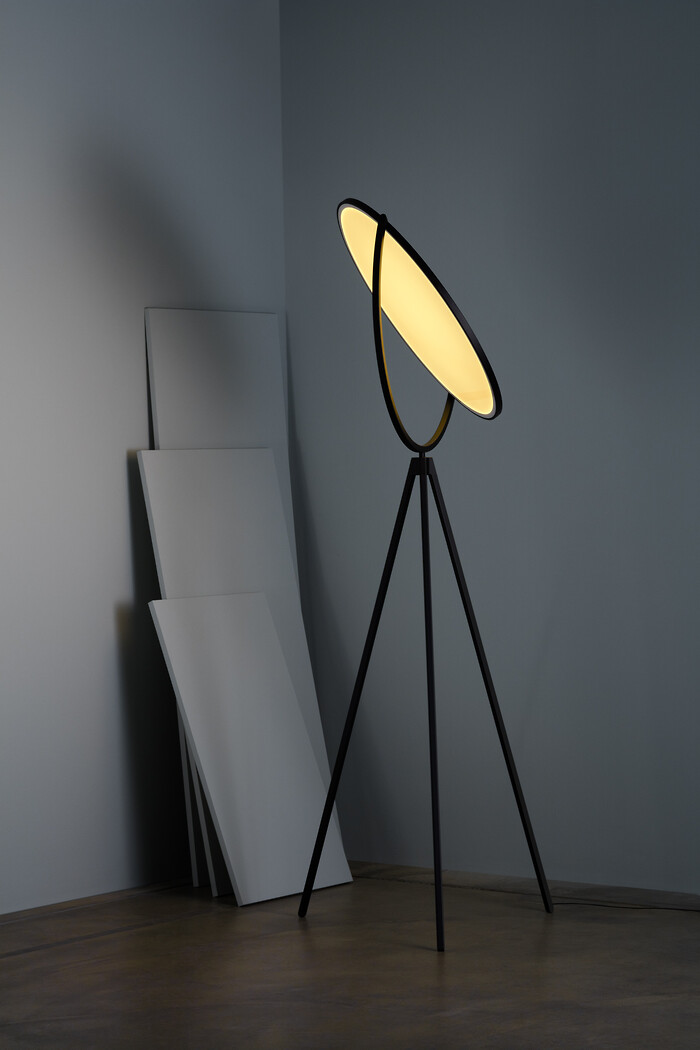 Photo: Flos
Superloon by Jasper Morrison
Photo: Flos
The man behind the concept of super normal, the English designer Jasper Morrison has designed Superloon, a floor lamp, which in no way is super normal. It is rather one of a kind in modern lamp design and in its application of LED.
Superloon is a piece of elegance and sophistication - slender and delicate and uniquely shaped. Three slender legs carrying a round and completely flat lamp head, at which the latest type of LED sits as the crowning glory.
Superloon is lamp number 16 that Jasper Morrison has designed for Flos, and he is used to having to take into account the latest in lighting and technological knowledge before he can start on his sketches and jot down his thoughts.
Questions that give him insight into Flos vast knowledge of technology, materials and future demands for light. Can light be used for more than just reading or to set the mood? Why not step up its warmth to suit a particular occasion or for a certain time of year?
Moon's different phases
The difference is great on the Moon's different phases, and so are the possibilities with Superloon. Inspired by the lunar phases do Jasper Morrison used the latest type of LED, which means that one can determine the light's warmth and expression.
The slender frame, which is the very pillar of Superloon, comes in three variants; white, black and chrome, and the delicate expression is reflected in both the three legs as well as the ring carrying the LED bulb. Where many designers hide the bulb in their design, Jasper Morrison chose to highlight it on the same level with the frame.
- A few years ago, Piero Gandini presented me with the new LED technology consisting of a ring of LEDs, which send light into the edge of a flat disk of a semi-transparent white material that turns into a white circle, when it's illuminated. Superloon is the epitome of how you can use this exciting technology. As the disc is placed on a gyroscope, the light goes in numerous directions, and it can be both spread over space and attenuated to a soft glow, Jasper Morrison says.