Photo: Montana
8
Pictures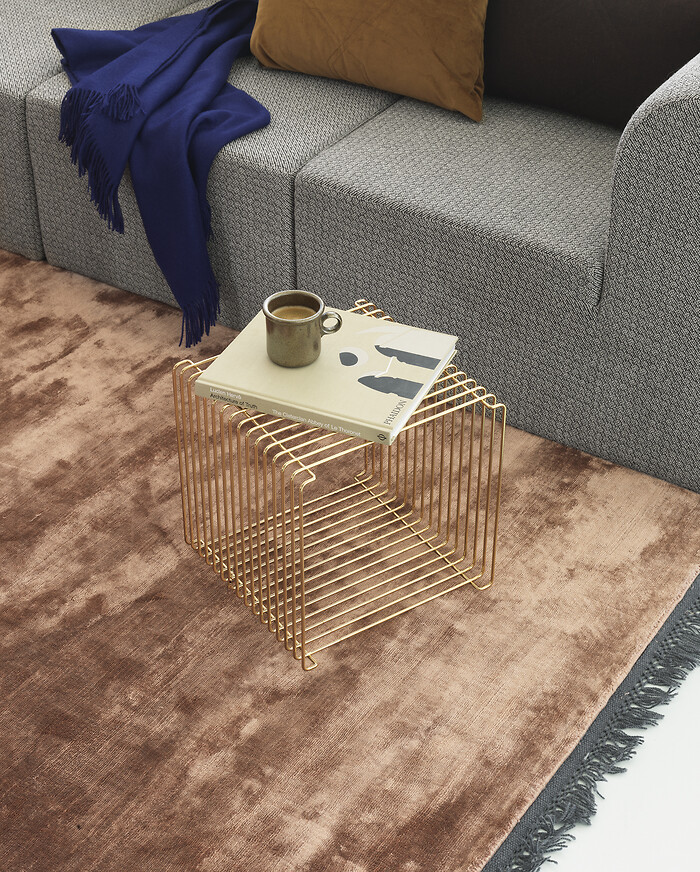 Photo: Montana
Photo: Montana
Photo: Montana
Photo: Montana
Photo: Montana
Photo: Montana
Photo: Montana
Verner Panton Wire limited edition gold
Photo: Montana
Verner Panton created Panton Wire in 1971. Montana celebrates the Danish world-famous designer by adding another Panton wire color to the palette, one Panton Wire Limited Edition Gold.

Also read: Verner Panton presents new table with multiple functions
This would undoubtedly have pleased the greatest color provocateur of them all, Verner Panton.
The close friendship between Verner Panton and Peter J. Lassen, founder of Montana, is well known. Therefore it is not surprising that Montana would like to pay tribute to an old friend's design icon by adding a color to the Verner Panton universe.
Panton Wire Limited Edition will be a bright spot in any room and demanding attention in the chorus of other vocal Verner Panton designs.
The flexible cubes are beautiful as individual cubes but also combined, standing on the floor or hung on a wall. Build a simple bookcase, use a single cube on the wall next to your bed or combine four cubes to a striking coffee table. You can also build a wall of Panton Wire Limited Edition Gold to serve as a sparkling room divider.