Photo: Fredericia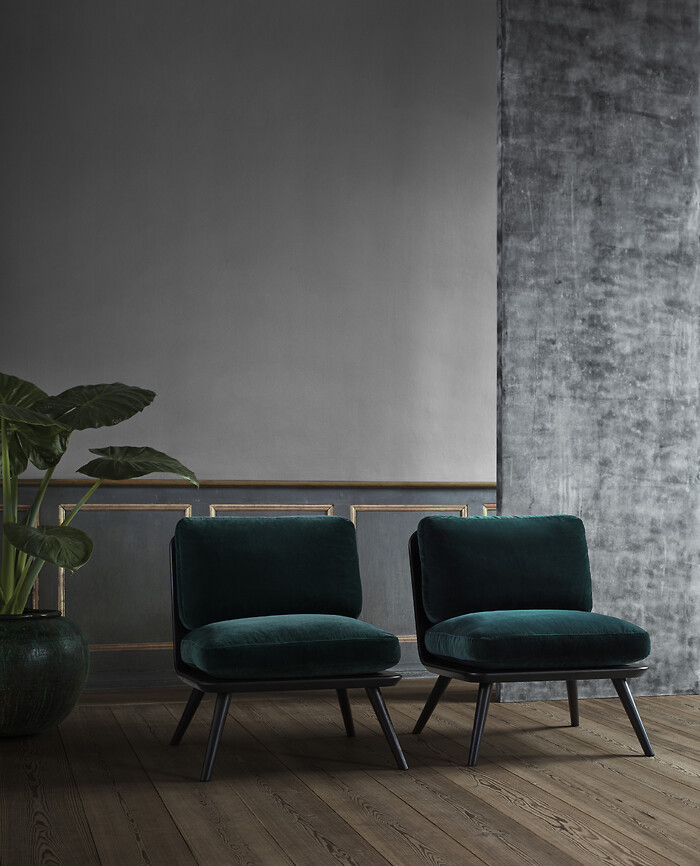 Photo: Fredericia
Romanticism and modern styling may sound like opposites, but with 'constructive hedonism' the two are joined together in creating a decadent expression.
Louise Byg Kongsholm from Pej Gruppen says that for A/W 17, we have relaxation and pleasure at the forefront of our lives, resulting in heavy, decadent design:
- We want to celebrate that the financial crisis is behind us, and we're focusing on materials like velvet and lace, and jewel-colours such as blue, purple and dark gray.
Graphic elements are mixed in with the lavish, fun and festive design, with lots of green velvet and a heavy style that is far from outdated, with definite Bauhuas-inspiration.
- The Bauhaus-movement was born as a reaction to the lavish romanticism, with a 'less is more'-philosophy, but now, we are actually seeing these two styles combined, Louise Byg Kongsholm says.
The 'it'-room of the season is the bedroom, taking over from the kitchen and bath of seasons past. We want fuzzy carpeting, long drapes, beds brimming with pillows. The bed is the slipper of the body and soul, and sleep is the new black, according to Pej Gruppen.
- We're leaning towards dark, muted, calm colours, round shapes and with no traditional nordic minimalism in sight. Materials are silk, tin, chrome, wool, lace and embroidery, Louise Byg Kongholms concludes.