Photo: Verpan
5
Pictures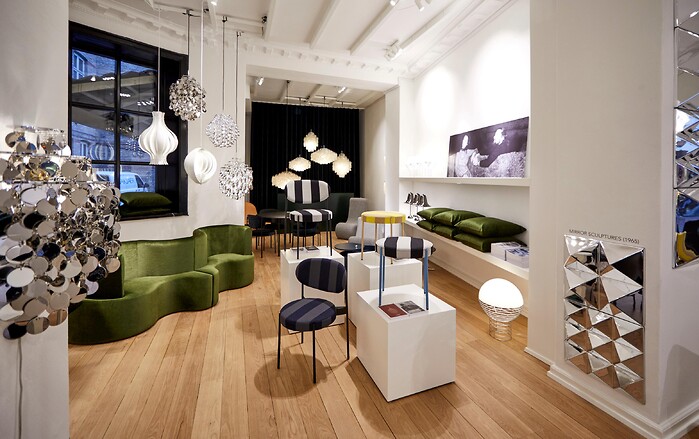 Photo: Verpan
Photo: Verpan
Photo: Verpan
Photo: Verpan
New Verpan flagship store in Aarhus
Photo: Verpan
Verpan revently opened their first store in the heart of Aarhus. In a press release, the company writes that this is to be regarded as a new chapter in the history of Verpan, and that they are confident that the store will have a positive impact on current sales channels.

Also read: Verner Panton presents new table with multiple functions
- For some time now, we have been dreaming about opening our own store. Now that dream is coming true. We are passionate about creating a store with a dynamic, inspirational range, which will provide customers with an experience of the unique Verner Panton universe, says Peter Frandsen, CEO of Verpan.
The idea behind the new store is to be able to show the customers a far wider selection of the product range, thereby using the store to achieve a broader market positioning. Customers should be in no doubt about what Verpan is and what great stories the products have to tell. In addition to creating additional sales to existing dealers, the store will also serve as a showroom aimed at international customers.
We are excited that our flagship store will enable us to display our full DNA and universe.