Foto: Gubi Furniture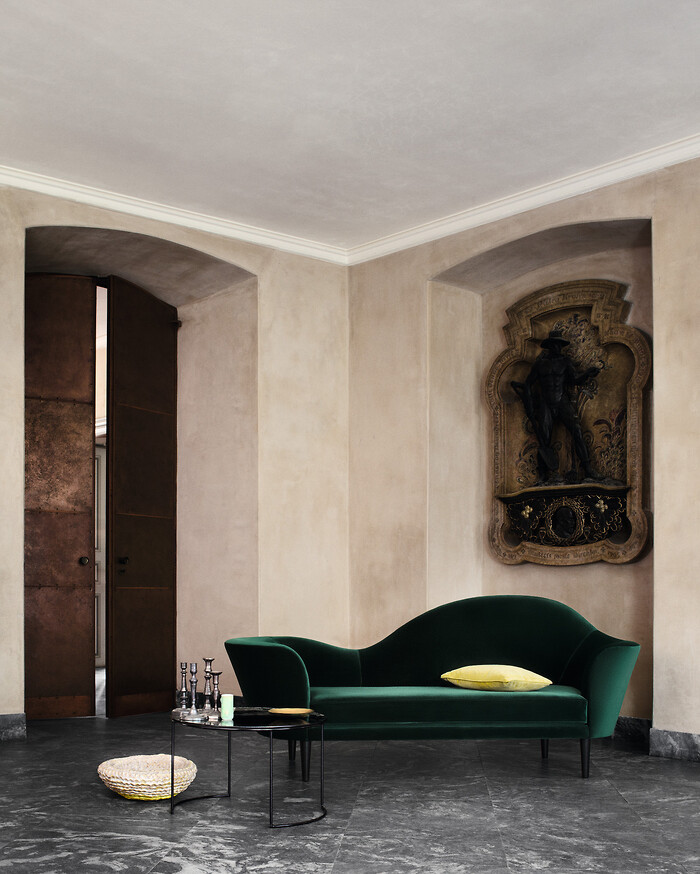 Foto: Gubi Furniture
For many years there has been talk about new Nordic design as furniture with clean lines that were so simple that they could be drawn with a few strokes, and only with a single twist or two. But the new Nordic is getting a little old-fashioned, according to Finans.
- The last few years we have seen a heaviness creeping into the furniture. The curtains are heavy, and the sofa suddenly goes down to the floor and have large, bulky forms. The materials too are heavy, and the colors dark. The trend continues through 2017, says Rikke Skytte, who is a trend editor at trend agency pej group, to Finans.
More massive expression
The forms has thus become more plump and cushions more padded in the Danish furniture fashion. The sofa takes up more space in the living room and the material is eye-catching. The furniture possesses consequently a greater expression, trend editor Rikke Skytte explains.
Another quite evident thing recently - which will also continue for the rest of the year - is that the colors in Danish homes have become less experimental.
However, we do not forsake the raw expression completely. Steel will most likely remain in the Danish design image, joined by a quite different kind of material in the coming year. Indeed, we are bringing more wood and nature into the living rooms.
- I think we will look natural materials, and I think that upcycled materials will gain even more traction, says Anders Brix, professor and architect at the School of Architecture, to Finans.
The planet's survival
But why is it just that we are beginning to shake our otherwise so hyped new Nordic design and go back in time for a different mindset? It's very specific about the time we live in here and now, says Anders Brix.
- The trend right now is driven by an urge to do something about the gloomy prospects for the planet's health. The new initiatives are designed to try to shape a positive future with less consumerism, he says.