Foto: Vita Copenhagen
2
Pictures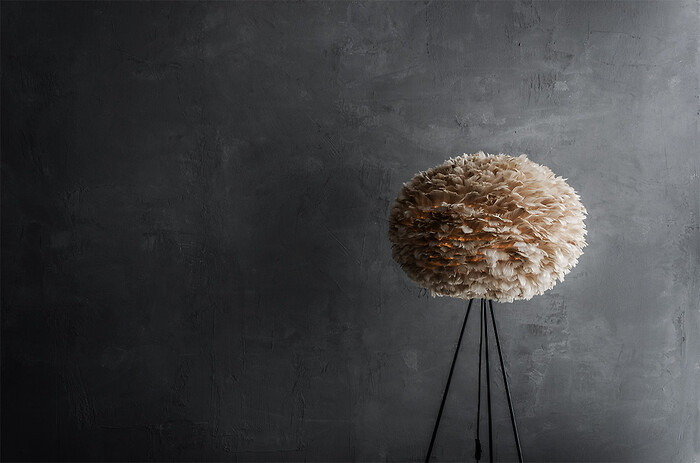 Foto: Vita Copenhagen
Foto: Vita Copenhagen
Sometimes, things need to be smaller, sometimes bigger. Some other times it is a matter of finding the right size in between. That is why Vita Copenhagen is introducing the Vita Eos large light brown. It is the newest addition to the Vita Eos light brown family, complementing the medium and extra-large versions.
Inspired by the earth tones of the Nordic landscape, the Vita Eos light brown creates an embracing warmth with its subtle seductiveness. A solid colour for a feathery lampshade—while the colour brings you down to earth, the feathers will lift your senses.
Creating a feeling of calmness, this is not only a seductive neutral colour but also a practical one. The Vita Eos light brown is the perfect match for modern interior décors, adding a sensual and warm touch. It will bring a distinctive sense of comfort and elegance to your space, whether in a contemporary living room or in a classic bedroom.
The Vita Eos large is now available in three different colours: light brown, white and light grey. Not so big, not so small, all sophisticated and stylish.