Photo: Eilersen
5
Pictures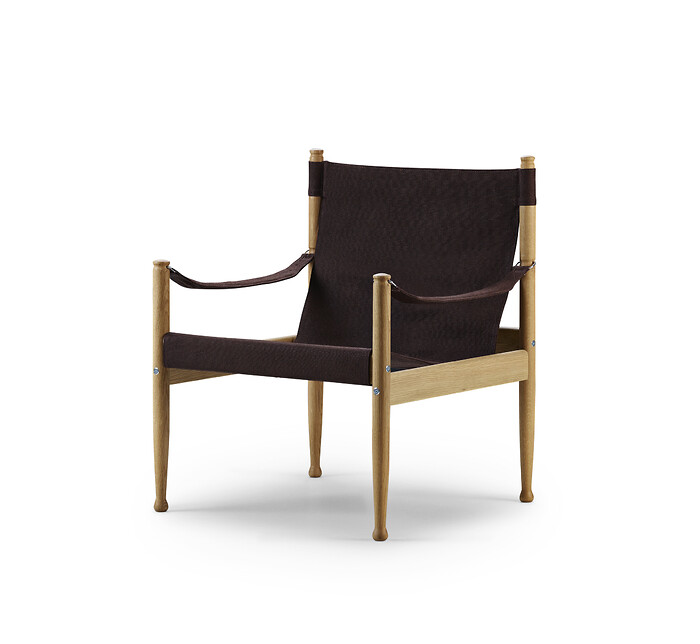 Photo: Eilersen
Photo: Eilersen
Photo: Eilersen
Photo: Eilersen
The ultimate safari chair
Photo: Eilersen
What can we do to create the ultimate safari chair? A question Eilersen has responded to by directing the gaze back in time, where most furniture production was made by hand. And it is exactly the strenght of the craftsmanship that made it possible for Eilersen to launch the ultimate safari chair.
Eilersen uses their own saddler, who will be responsible for the production of the new safari chair, where the hand creates, the eye estimates, and where each hide is selected for the chair it will be sewn to.
A saddler behind
In 2016 Eilersen relaunched the safari chair, as a simple and easy chair creates the perfect interaction with a soft and comfortable sofa. Now Eilersen is ready with an upgrade of the very same chair - a safari chair with a seat and back in leather, hand-stitched and processed by a saddler.
Besides having the craft in mind, Eilersen also focused on the leather and the way it is processed. In order to make the leather edges appear smoother and finer in its expression, it is treated and polished with bee's wax, which is also an old method of treatment.
Seat, back and armrests in the nuances of untreated, cognac and black fastened on a solid base in oiled, soap treated or black lacquered oak.
A Danish oak at the savannah
From the 1930s until today, many design firms come with their ideas of trendsetting furniture design, and in 1960 Eilersen furniture asked designer Erik Wørts to come up with his version of a safari chair.
With a slender appearance and its simple design the safari chair appears today as an icon in the modern history of style. And after the chair for several years has been out in the cold, Eilersen is now ready to have a safari chair in a luxury version.
The safari chair is conceived as luxury self-assembly kits, as each part has a function. The frame consists of eight parts that are screwed together with eight Allen screws while back, seat and armrests are mounted. The chair comes fully assembled.