Photo: Le Klint
2
Pictures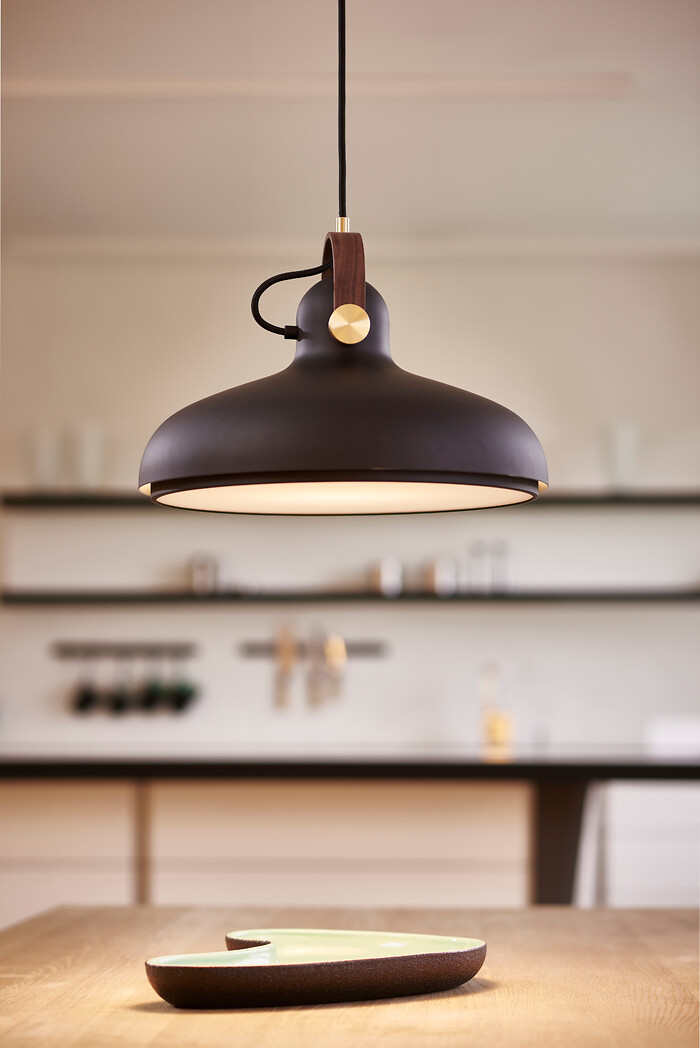 Photo: Le Klint
Photo: Le Klint
Carronade series has been expanded with a large pendant. The large opening and built-in diffuser gives the fixture an optimal working lighting with many applications.
The design is fully in line with the distinctive models already in series, and makes the collection even more complete.
The distinctive light design comes as other Carronade models in black aluminum, brass details and American walnut or sand colored aluminum, aluminum details and soap washed oak.
Carronade large is ideal over the dining table or conference table - and works fine both solo and in groups with several lamps.