Photo: Holmegaard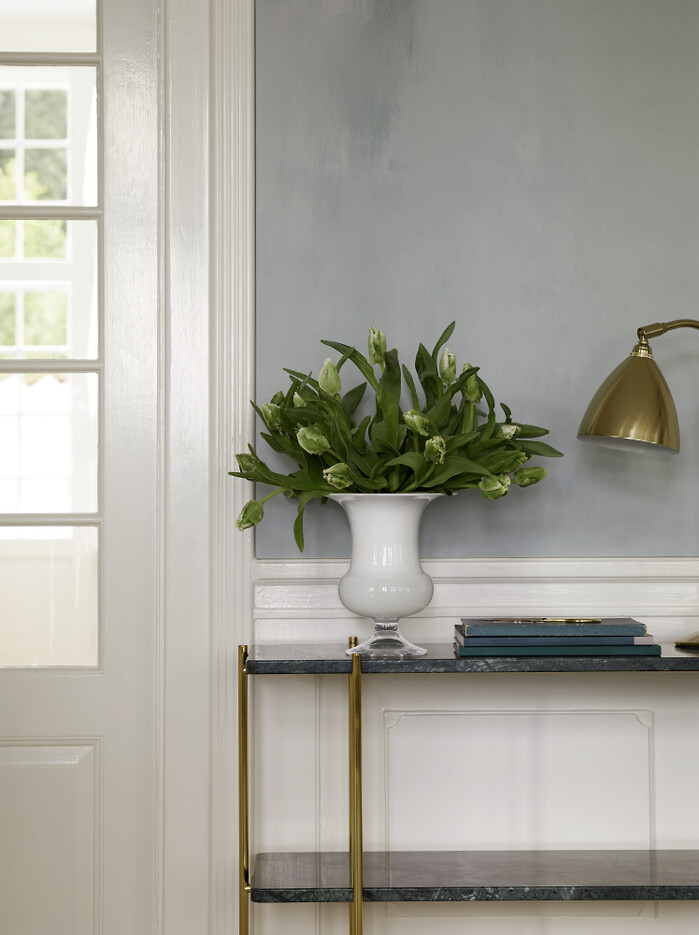 Photo: Holmegaard
With its white surfaces and characteristic minimalism, Nordic Living has long since become a trend that is talked about all over the world. The scandicool decor uses white as the base of walls, furniture and other large surfaces and thus creates a crisp and stylish ambiance in the home, which enhances the effects of selected color features.
This spring Holmegaard celebrates Nordic style with wonderful news when one of the most popular designs, Old English vase, is now launched in opal white.
Working in the white universe is far from new for Holmegaard. The iconic glass manufacturer has had the white hand blown glass as their signature for centuries and the new pieces this spring showcase the craftsmanship it takes to work with colored, hand-blown glass.
The opal white Old English vase is in fact made up of three layers of glass with white glass in the middle to collect the color and make the general appearance transparent and sophisticated.
The vase foot remains clear and gives Old English the characteristic floating expression that gives the bouquet of flowers a lift, as if it stood on a pedestal.
The artist's blank canvas
Though Old English retrieves its look from classical Greek vases and is a piece of Danish glass art, the inspiration behind the design is unmistakably English.
As the name suggests, Old English is creatively based on the romantic English garden tradition, overflowing with lavish flowerbeds and picturesque summer bouquets and calls for a vase that brings out the best in all flower types.
With its narrow waist and wide brim, Old English allows the flowers freedom of expression, so each bouquet's look becomes careless and bohemian, just as the Scandinavian style dictates, and the neutral white color is also the perfect canvas for all the floralists that want to experiment with seasonal colors without compromising the Nordic style.
The new white vase is available in two sizes and is therefore suitable for all floral occasions from the first spring stalks from the garden to larger bouquets that deserve to be the centerpiece of the dinner table.