Photo: Brdr. Krüger
7
Pictures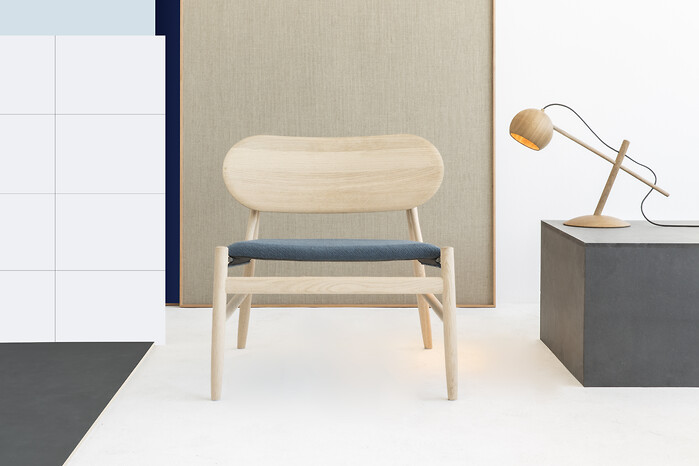 Photo: Brdr. Krüger
Photo: Brdr. Krüger
Photo: Brdr. Krüger
Photo: Brdr. Krüger
Photo: Brdr. Krüger
Photo: Brdr. Krüger
The Ferdinand chair by Brdr. Krüger
Photo: Brdr. Krüger
The Kay Bojesen monkey and Boiling Tray table are well known designs, but far fewer know the woodturning shop Brdr. Krüger which produces the two design icons of wood.
But that is about to change, according to the 5th generation of the Kruger family that has inherited the ownership.
After more than one hundred years as a secret supplier, the factory Brdr. Krüger is now coming out as a manufacturer and marketer of its own design.
- The biggest difference is that my sister and I have stepped in as the fifth generation, says Jonas Krüger and mentions his sister Julie Krüger.
- It will be our contribution to the company's future that we evolve from being a supplier and to be a self-producing design brand, where we develop, design, produce and market ourselves, he says.
Two legs rather than one
The strategy involves, among other things, to gain more control over the company.
- It made sense for my parents and my grandparents to work as suppliers, because it fit in the time they worked in. But times are changing, and it has become a more precarious existence in a very cost-focused industry where it is hard to compete with cheap labor, says Jonas Krüger.
The strategy is also a balancing act. On the one hand, Brdr. Krüger stick with the good customers that the company has delivered to through the years and will continue to in the future.
- On the other hand, we are expanding the business with our own products, so we have these two legs to stand on, says Jonas Krüger.
Brdr. Krüger's design DNA is born out of the aesthetics of the mid-century Danish Modern movement, reinterpreted for a contemporary audience.
Today, Brdr. Krüger's classic woodturning skills are combined with modern manufacturing technology to bring to life new products in close creative collaboration with designers and architects.
The Krüger family is deeply involved in every stage of the process, from the first idea to the final design, and this rewarding and progressive way of working has been at the heart of Brdr. Krüger's approach to craftsmanship for more than 130 years.