Foto: &tradition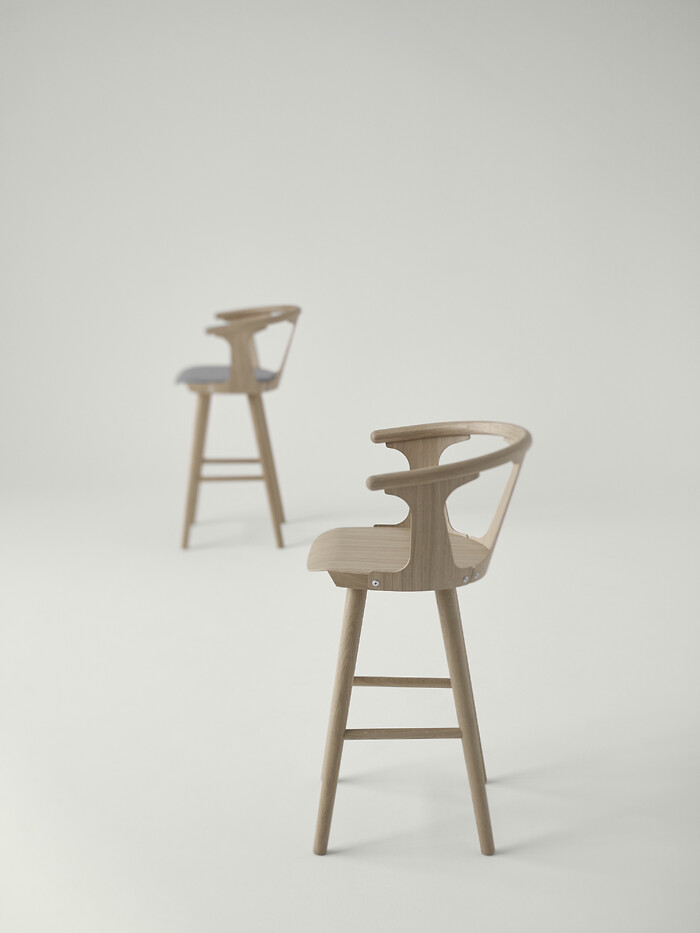 Foto: &tradition
Merging man and machine by combining classic wood craftsmanship with compression moulding, Kallio imbues the In Between Bar Stool with some Nordic soul.

Also read: &Tradition launches Fly sofa
Seen in a simple, timeless design that's kissing cousins to his In Between Chair and In Between Table, both made in conjunction with &tradition.
- We love the mix of classic woodworking techniques and modern machinery, notes &tradition Brand Manager Martin Kornbek Hansen.
- Intrinsic to our own concept is merging the past with the present. So this design, with its simplicity and beauty, is truly emblematic of our own angle on design.
- The bar stool uses woodturning and special veneer techniques in a way that makes the structure sturdy yet surprisingly light. So it blends into a space without taking up too much space. I wanted the bar stool to fit comfortably into any setting – just like the person sitting in it, says designer Sami Kallio.
Sami Kallio is based in Gothenburg, where he draws on his skills in classic woodworking craftsmanship to create furniture and interiors with a modern expression.
Born in Finland and brought up in Sweden, Kallio's well thought-through concepts eflect the perfect pairing of purity and practicality with simplicity and modernity.